Rugby4Heroes launches first ever Charity Fashion Show!

The Rugby4Heroes Event team today launched their first ever Fashion Show to be held on Thursday 12th March 2015, at 7pm – 10pm.
Why not join us for a night of fashion, drinks and canapés, all in aid of 353 and ABF The Soldiers Charity?
Revolve Ladies have kindly decided to support Rugby4Heroes this year in their annual fashion event and we're really excited about it. The ladies at Revolve are a very professional team and the evening is set to be a glitzy and glamorous affair.
The event will be held at the prestigious Warwickshire Golf and Country Club in Leek Wootton, Warwickshire and the admission price includes a glass of fizz, canapés, and a show programme.
This is set to be a fabulous night and limited runway seats are available now too!
General admission tickets for the night are priced at £15, including prosecco, canapés and an event programme.
Front row runway tickets are also available on a limited basis for £25 each, including all of the above, great seats and a goodie bag to take home!  Why not make it a real night to remember ? These seats are very limited in quantity so book your tickets now to secure your place in the hottest seat in the house.
Click on the link below to order your tickets! A small booking fee is payable for your tickets which covers our costs in handling card payments and processing your order.
Rugby4Heroes 3rd Annual Ball Itinerary

With a few days to go we wanted to share with you what we have in-store for our 3rd annual OLRFC Rugby4Heroes Ball, once again held at the fabulous Warwickshire Golf & Country Club on Saturday 25th October 2014.
Rugby4Heroes 3rd Annual Ball Itinerary
This year we hold the event in aid of 353 and ABF The Soldiers Charity. Its a sell out with 208 guests! (Thank you all for your continued support!)  We hope the evening proves a great success (we know it will be!) but more importantly we hope to raise a bucket load of cash for our two charities. They are two fantastic charities doing brilliant work in their own rights and we need you to help them keep on doing that important work. Please bring lots of money with you and be generous when asked to donate. There will be the Golden Raffle – we have some great prizes donated by some very generous people and businesses in the county and beyond. Our silent auction is filling up very nicely with some super money can't buy items (well for this night it can!) and a few games to carry us through the night.
The evening will be marshalled excellently by our legendary MC, Todd, who has been a fab supporter of our events. He will be updating you throughout the night of the evenings proceedings and talking to our key speakers.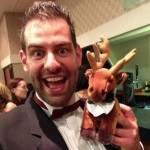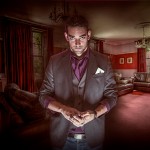 We also have the very talented magician, Jester Styles, working the audience in between arrivals and pre/post dinner. 
Live music is being provided by Emma Stevenson who is a period 20s/30s/40s singer on arrival with your champagne reception.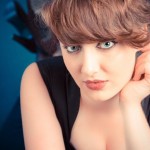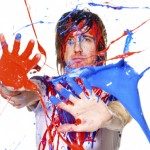 Thom Kirkpatrick our very own 21st Century one man band, who performed at our Rugby & Music Festival in May also will be taking us through the evening with his unique performance.
Plus, the usual heads and tails, golden raffle and silent auction, and a great event photographer.
A reminder on timings:
 The event will start at 6.45pm with dinner commencing by 7.30pm
Last orders at the bar will be 12.30am with carriages at 1am.
Definitely worth booking taxis for departure
Don't forget your 1920s themed dress, or if you prefer, black tie and tux for gents, ball gown or cocktail dress for ladies.
The menu for the night is as follows;
On arrival: Prosecco and orange juice will be served
Starters: Freshly made soup of the day, Beetroot and Feta cheese tartlet (vegetarian option)
Main course: Chicken wrapped in bacon with a tomato dressing, or pea and mint risotto (vegetarian option)
Dessert: Sticky toffee pudding with a toffee sauce
Cheese: an optional fourth course of a cheese platter is available, with cheddar, brie, stilton, grapes, celery, crackers and chutney at a supplement of £4 per person.Please let me if you would like this option on your table – you can also order and pay on the night.

Wines: half of bottle of wine per person is included in the ticket entry price; the wines being served are;
 The Riddle 2013, Colombard Chardonnay (South Western Australia)
Callia 2013 Malbec San Juan (Argentina)
Coffee, tea and mints will be served post dessert. The Warwickshire will be serving bottles of port on the night for purchase at £34 a bottle if required plus of course their usual excellent and well stocked bar!
Please advise us of any vegetarian diners in your party or any food allergies that you want me to advise to the venue. We have asked the Warwickshire to avoid the use of tomato and mushroom in the soup.
We are really looking forward to having a fantastic evening of good food and wine, great fundraising and some terrific entertainment!
 Thank you.
2014 OLRFC Rugby4Heroes Festival – Team Registration now open!
We are now accepting team entry registrations for the 2014 OLRFC Rugby4Heroes Festival!
Mens, Ladies and Veterans Rugby Tens teams may enter via emailing Festival organisers Mike Vallance at trekmonkey46@aol.com or Gaz Nash at gaz@liquidblu.co.uk 
The Senior rugby will be played on Saturday 17th May 2014 in the well established Tens rugby format of past years. If there is sufficient demand for the U35 Senior Mens Rugby and Ladies Rugby tournaments, we may stagger the pool stages to take place on Saturday 17th May, with knock out and competition finals taking place on Sunday 18th May. Veterans rugby will be played on Saturday only. Watch this space for more details on the scheduling of the tournament and to download a registration pack.
Take advantage of our early bird entry offer – £100 per team!

If you register your team and pay before February 15th 2014, you will qualify for the 'early bird' tournament entry fee of £100  for a squad of up to 20 players. Entries received and paid for after 15th February 2014 will attract a tournament fee of £150.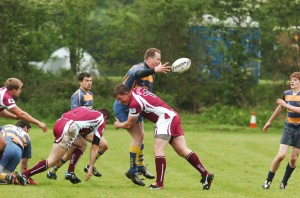 A Girls U18 Tag rugby tournament will also be played on Sunday 18th February 2014 – girls' teams can register for an early bird fee of £20 per team by 15th February, after which it will increase to £30 per team. Again this will follow the successful Sevens format of previous years.
Local Paralympic star becomes patron of Old Leamingtonians RFC Rugby4Heroes
Local Paralympic star becomes patron of Old Leamingtonians RFC Rugby4Heroes
Mandip Sehmi has accepted an invitation to become patron of Old Leamingtonians RFC Rugby4Heroes which supports many armed forces charities through event fundraising. He will fulfill the new role alongside existing Patron BBC explorer, television presenter and public speaker – Monty Halls.
Mandip Sehmi who suffered a spinal cord injury in the summer of 2000 in a road traffic accident, now diagnosed as Teteraplegic and now a full time wheelchair rugby player and member of Stoke Mandeville Storm and the Great Britain Wheelchair Rugby squad who came 5th at London 2012.
Mandip explains "The highlight of my career so far has to be the 2012 London Paralympics. Being selected for a Paralympics is huge honour, to represent your country at the highest sporting level is what every athlete trains for. A home games made it even more special, I'm very proud to have taken part. After narrowly missing out on a medal my hunger and desire to gain one has fuelled my training even more, I hope to be selected for Rio 2016 and I hope my team can come back with a medal.
It's hoped that Mandip's role with the OLRFC Rugby4Heroes team will inspire a new generation of supporters, rugby and wheelchair rugby players, at one of the country's best charity event teams.
Mandip says "I was introduced to Rugby4Heroes and 353 by OLRFC  Rugby4Heroes founder Mike Vallance. After an entertaining evening at last years ball I realised that this was a great cause and I wanted to help out in anyway I could. I was honoured to become a Patron for the OLRFC Rugby4Heroes. I am so grateful for the men and women in our armed forces, who keep us safe in Great Britain. OLRFC Rugby4Heroes and 353 help make people aware of the sacrifices made by people in our armed forces and their families, giving support wherever needed."
Event co-organiser, Gaz Nash said: "We are delighted and privileged that Mandip has become Patron of Old Leamingtonians RFC Rugby4Heroes. He has been a great supporter of Rugby4Heroes over the last 12 months, promoting us and being a Rugby4Heroes ambassador. We look forward to welcoming him and his teammates to the ball on Saturday."
Saturday (26th October) sees the 2nd annual OLRFC Rugby4Heroes charity ball at the Warwickshire Golf and Country Club with a 'Masquerade' theme. It is hoped that an evening of fantastic fun, marvelous music, fine food and charitable donations will help raise money for both 353 and Help for Heroes.
Six years ago, a group of rugby players and supporters at Old Leamingtonians RFC, with connections to the Armed Forces, decided to organise an all day Festival of rugby and music for charity. The day was a huge success and featured Men's, Ladies, and Mini and Junior Rugby.
Five years on and over £26,000 has been raised from our annual rugby and music festival and black tie balls for Help for Heroes, 353, The Royal British Legion and a range of other forces charities.
More info on Mandip and Old Leamingtonians RFC
Rugby4Heroes 2013 Band Line up confirmed!
Rugby4Heroes 2013 Band Line up has been confirmed!
Both Friday and Saturday nights are packed with an eclectic mix of Acoustic, Groove and Rock!
Check out the line up below.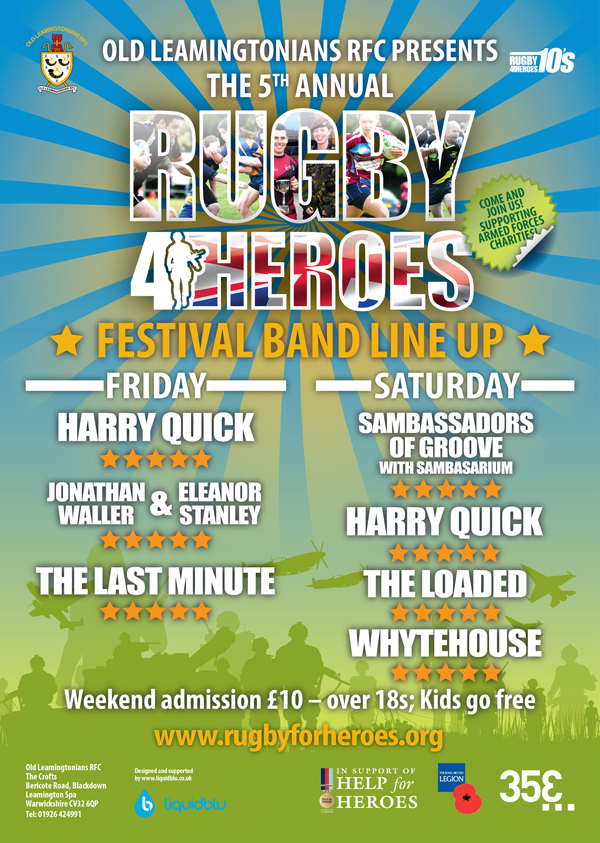 353 – A sister's perspective
Siobhan Lewis, sister of Private Conrad Lewis gives her perspective – Rugby4Heroes charity partner, 353
I am Siobhan Lewis the sister of Private Conrad Lewis of the Parachute Regiment.
Conrad was the 353rd soldier to sacrifice his life in Afghanistan fighting for a cause he thoroughly believed in, fighting so that we are free. Conrad received a 'mention in despatches' for his 'unique bravery' while serving in what was described by the coroner as the most dangerous place on earth on op Herrick 13, with a particular mention that he would do anything for his mates, including putting himself repeatedly in the position of most danger to protect them.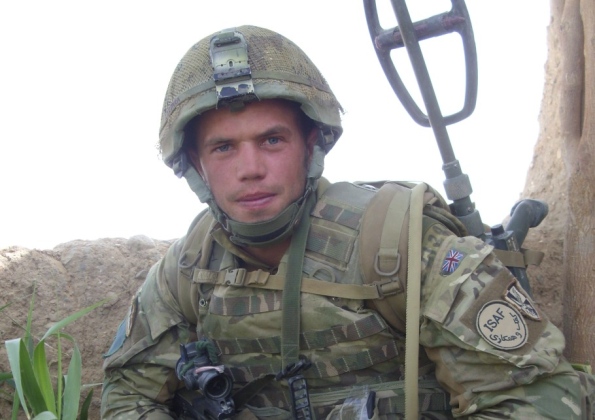 So it felt the right thing to do when trying to recover in some small way from Conrad's loss, that we take a lead from his bravery, spirit and continue to support his colleagues and their families. Raising funds that can assist a number of very worthwhile but lower profile charities, those that give direct support. So we formed 353, a timeless reminder of Conrad's service.
But 353 does not just recognise Conrad. The logo was the result of many hours of considered thought by it's creators Chapter (who are also sponsoring the Rugby4Heroes cause this year). The inverted 3 is representative of the fact that 353  is not a number. Its so much more than that. The dots in the logo recognise and remember all those that went before Conrad and those that have sadly lost their lives since.
It's also a very poignant reminder that we have lost a number of Warwickshire boys from a whole range of regiments in this conflict and strangely, paratroopers in particular.  We like to use 353 to specifically remember, Joe Whittaker one of Conrad's great college friends, JJ Doherty of Southam and Dale Hopkins who lived near Redditch. All paratroopers – all local – all lost in the Afghanistan war.
It seems like we are very good at producing elite fighting men of great courage, honour and integrity locally, and so it's very important that organisations like Old Leamingtonians RFC, great rugby clubs with great traditions and their own incredible fighting spirit, stand up to be counted. There are serving soldiers in the ranks of Old Leamingtonians RFC and so in many ways the support is  very real, heartfelt and personal.
So far over £220,000 has been raised and distributed in Conrad's memory raised by the likes of Nissan GB, 353, our fabulous supporters and clearly the Rugby 4 Heroes festival. The money has gone to the likes of the Parachute Regiments Afghanistan Trust, The Parachute Regiment Charity, Troop Aid and Nowzad Dogs.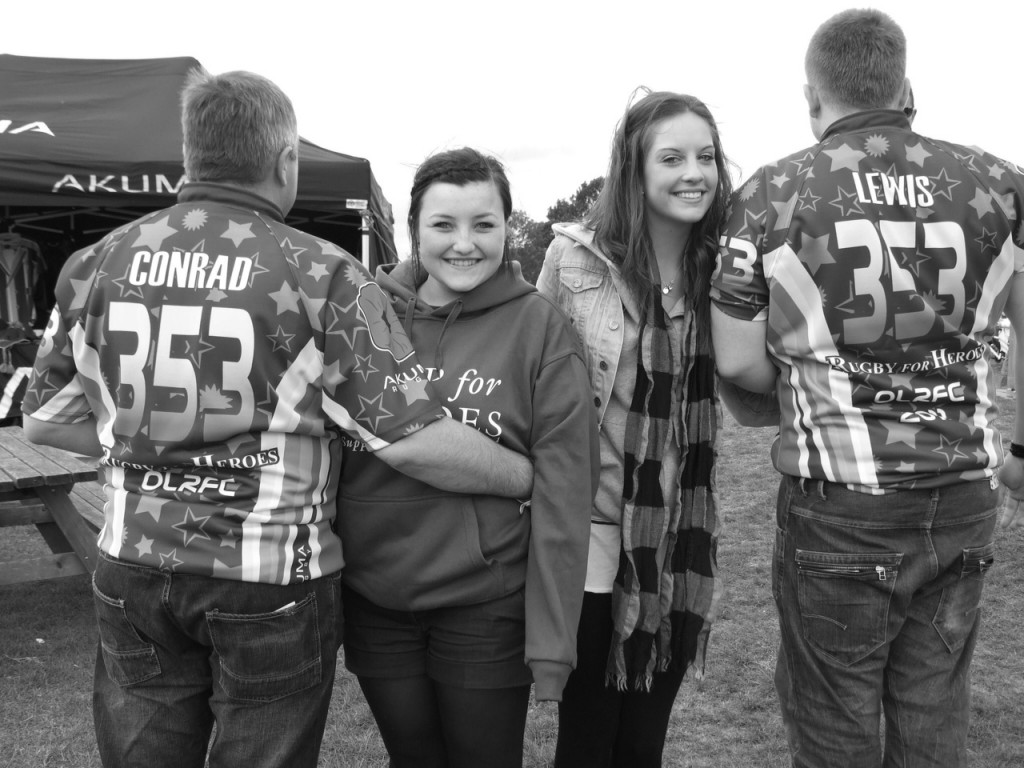 We can't thank Old Leamingtonians RFC enough for continuing to support 353 and the other military charities that benefit from the weekend. It's humbling but very much appreciated and you know it makes a big difference.
For more information about 353 – www.353.org.uk