Festival Itinerary
It's back! The 2018 Rugby4Heroes Festival: 11th – 13th May 2018
2018 is set to be the BIGGEST yet for its Grand Finale!
We're planning on making this year's event the biggest, greatest and most successful Rugby4Heroes festival ever. We're going to have more food, more music, more beer and of course a heap of Rugby including Elite 7s, Social 10s, Veterans and Mini Rugby tournaments on the Sunday too.
We are proud to repeat our Elite 7s rugby competition, featuring some of the UK's top teams.
Last year we had another record breaking year all thanks to the fantastic crowds and of course some great weather. We've ordered the weather again this year and we really hope we'll see you there too.
Just book your tickets here and you'll be on the list for May 2018
Click here for 2018 Festival tickets!
Join us for the full weekend, or just for one of the nights or days. You can camp onsite for the entire event, or simply come along to daytime rugby or the evening party. It's all up to you and in aid of our nominated forces charities.
We start at 6:00pm on Friday night with music and street food once everyone has arrived and are ready for the best weekend of the year.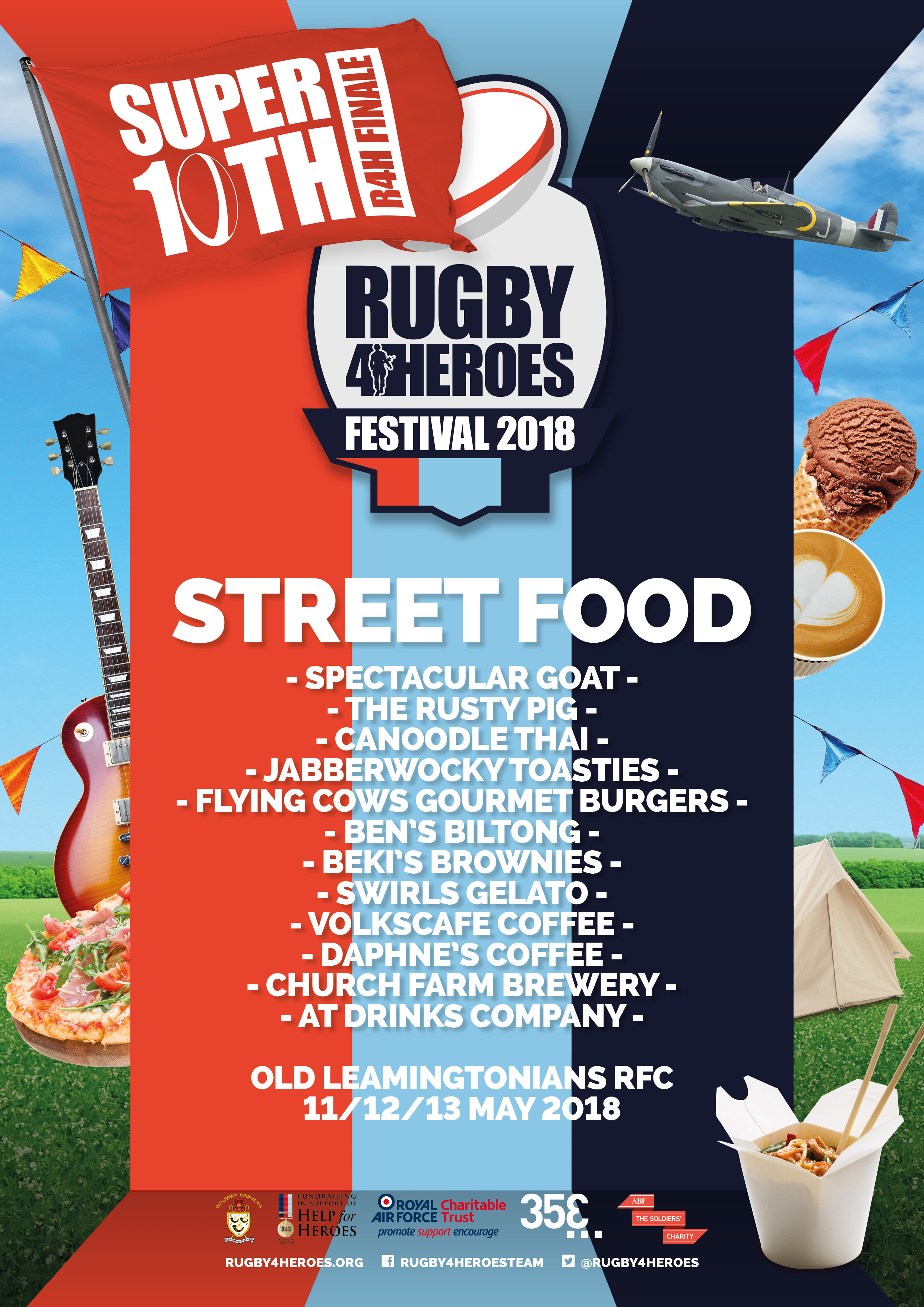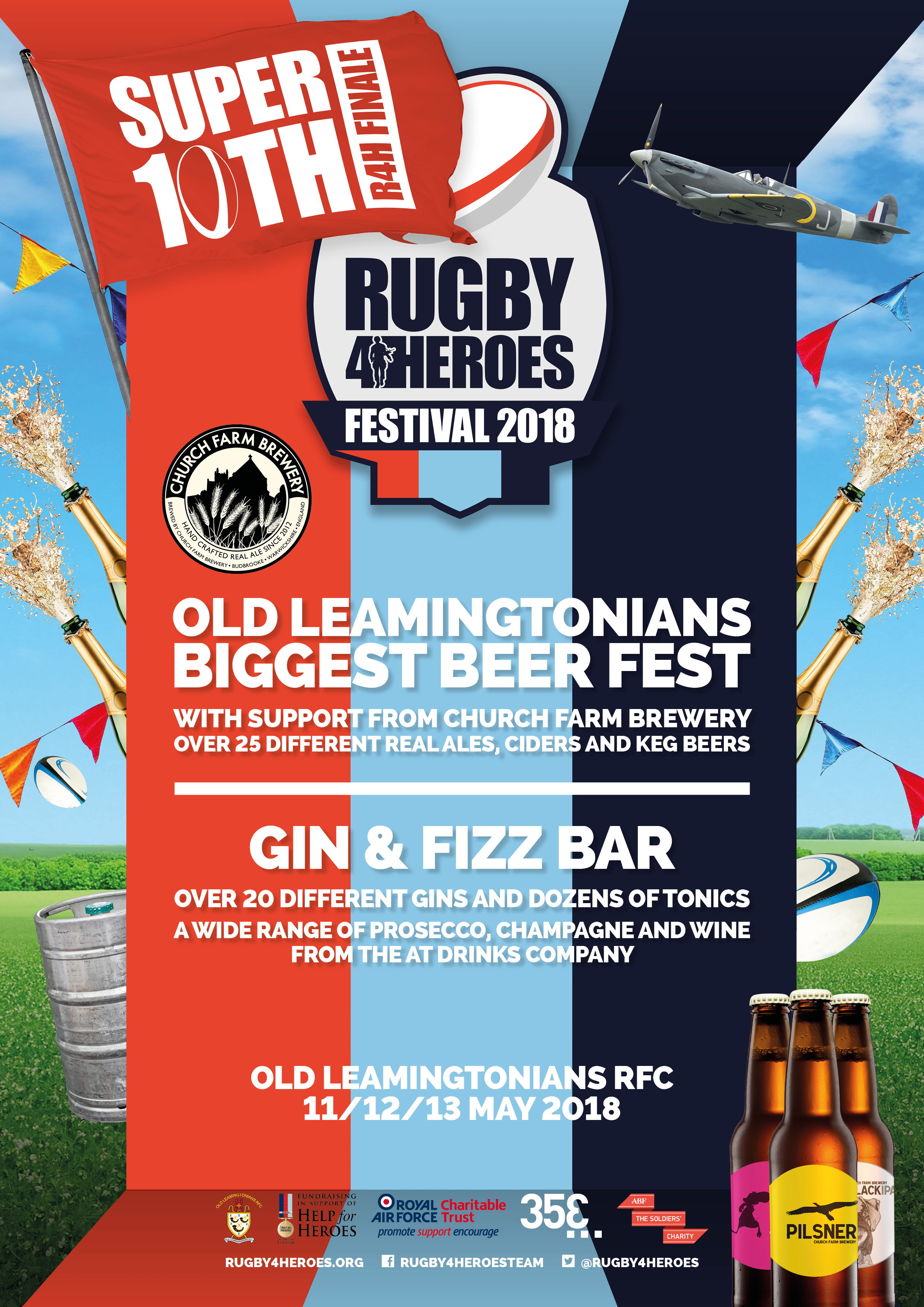 The Rugby festival has morphed into a rugby AND music festival over the years, and this year is set to be the biggest line-up ever!
The Street Food Line-up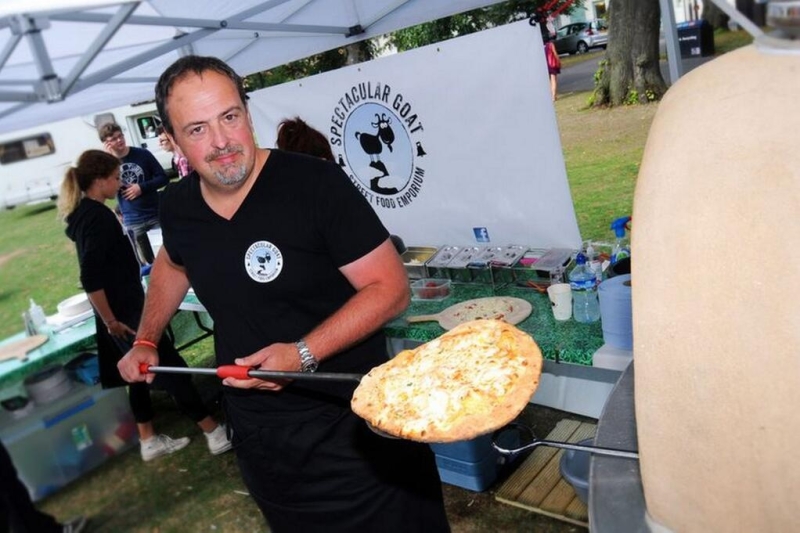 Here's who will be onsite all weekend for you: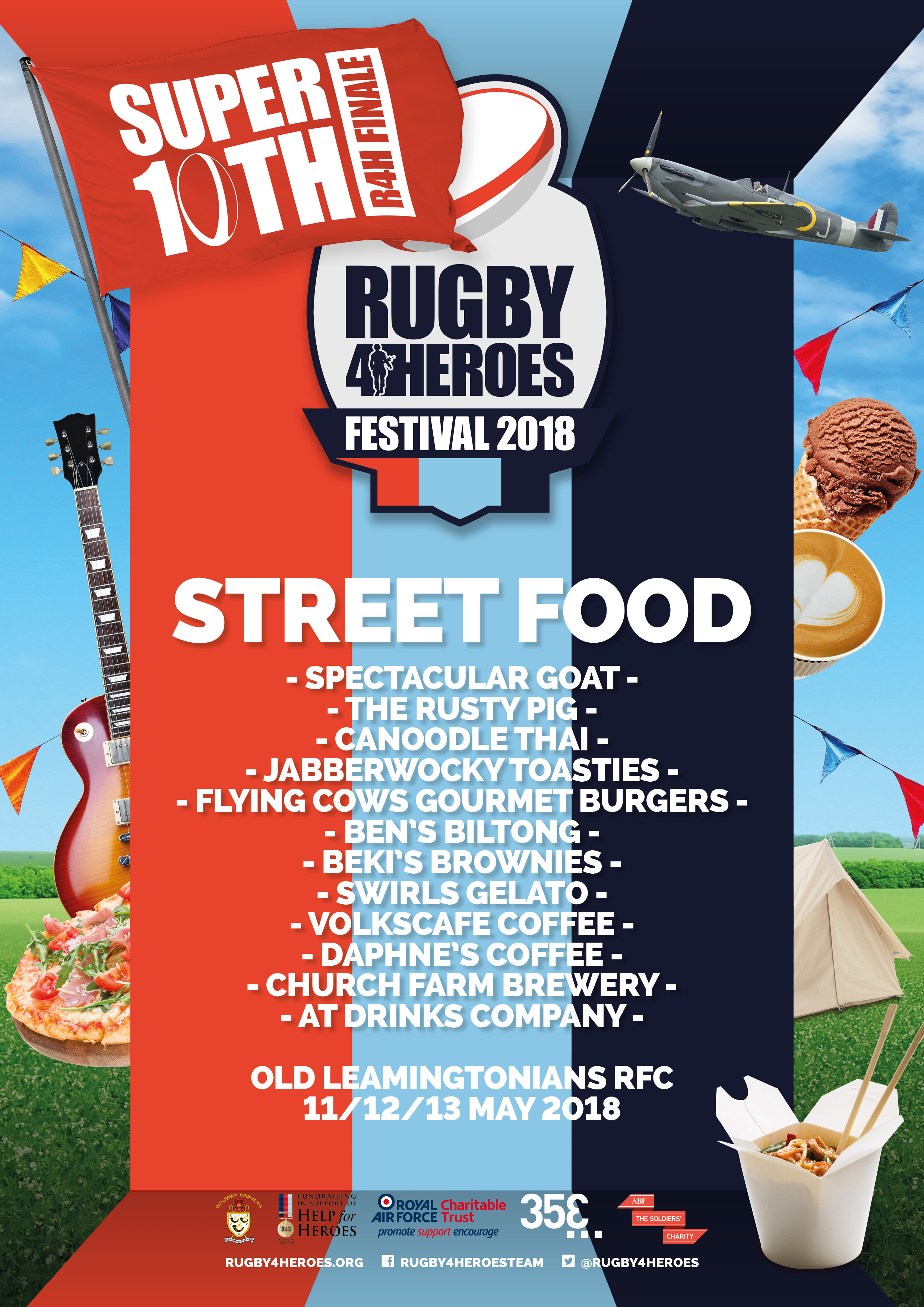 Festival Camping and Glamping
We're opening up the playing fields for camping once again and the hardcore festival goers and the teams are invited to camp out all weekend to make it a truly memorable experience. Over 18 Adult Camping and Caravanning tickets are £10 per person for the weekend and a single advance payment of £25 includes  your full weekend pass and camping too!
11-18 year olds can camp with responsible adults for just £5 per night for the weekend – and under 11s go free!
We also have fantastic glamping option with our partners Honeybells! Click on this link to see more details…
Click here for Festival glamping!
Last year was a record breaker and an amazing weekend to boot.
Book tickets
Sound good? Excellent, we'll see you there! The whole weekend raises money for our nominated forces charities. Please tell everyone you know about this fantastic event. Let's make 2018 a record breaker.
Don't forget to share this info on your social networks, and email your friends and family to get them to come along too. The more the merrier. More fun, more laughs, and more money raised for our worthy charities.
Just book your tickets here and you'll be on the list for May 2018.