Old Leamingtonians RFC announces a new event – its first annual Beer & Gin Festival – 10/11 May 2019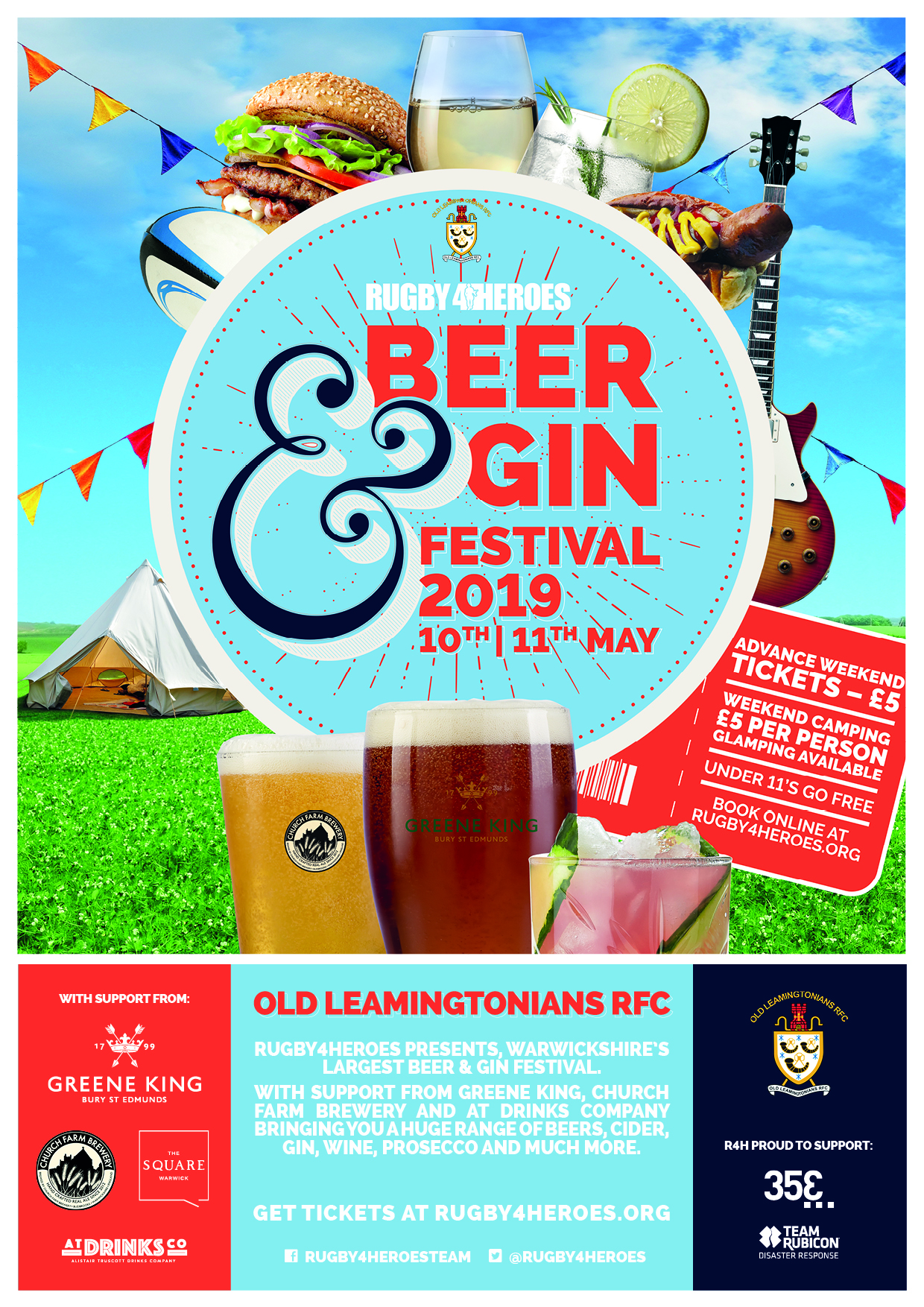 Old Leamingtonians RFC is very proud to announce its first ever Beer and Gin Festival in partnership with the volunteer team at Rugby4Heroes, taking place on Friday 10 and Saturday 11 May. It will be held in support of two outstanding charities – the 353 Trust and Team Rubicon UK – and will also lend a hand to our rugby playing mates the Atlantic Mavericks as they prepare for the Talisker Atlantic Challenge!
Over two nights plus Saturday afternoon we will offer a great range of real ale, cider, gin, fizz, wine and some cocktails too – backed up by great street food from our buddies Dough & Brew, Fat Snags and the legendary Rusty Pig! We've got a great live music line up coming together and we will even host a charity game of rugby between an Old Leamingtonians Presidents XV and a Rugby4Heroes Combined Services invitational XV.
It's only a fiver for the weekend and £5 per person to camp over – and we are also offering two night glamping packages with our mates at Honeybells Tents.
Big thanks to our drinks partners Greene King, Church Farm Brewery, AT Drinks Company and The Square Warwick for their support !
Watch this space for our online ticket link and more details on booking yourself in for camping! Please drop us a note with any questions and we'll answer ASAP!