Liz Murray – Rugby4Heroes Patron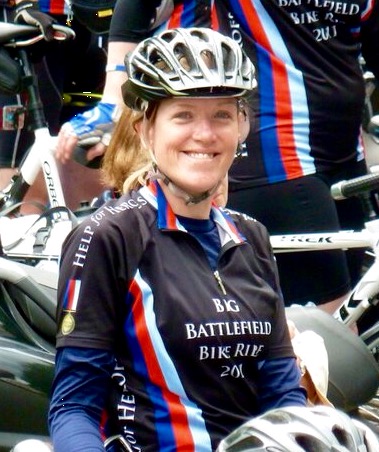 Liz Murray is a serving Army Officer, Rugby Fan and is Warwickshire born and bred. Becoming involved in OLRFC in 2009 in her then capacity as the Voluntary Help for Heroes County Coordinator, she has remained on-board with the fundraising and is an ardent supporter of OLRFC Rugby for Heroes and friend of the Club.
Liz transferred her Commission to the Royal Artillery in 2007, having served previously in the RAF as an Officer within the Air Traffic Specialisation. Her diverse 17 year career has seen her serve in a variety of interesting locations fulfilling a number of different roles. Outside work she predictably enjoys running, cycling and spending time exercising her dog; all of which stood her in good stead for raising in excess of £10,000 for Help for Heroes through participating in 4 Big Battlefield Bike Rides and two half marathons.
In September 2013 Liz received a serious, non-combat related, injury resulting in her re-learning to walk and dealing with the aftermath. During this challenging period she was the beneficiary of the amazing facilities provided by the charities supported by the Festival and experienced every part of the Army Recovery Capability. With the assistance of some wonderful people, she was able to fight to maintain her sense of self throughout this period which gave her the wherewithal to regain her medical category, returning to work in October.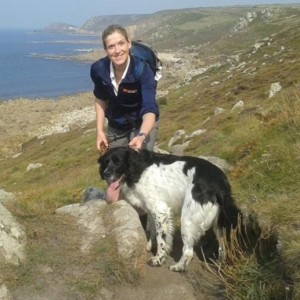 Early in her rehabilitation whilst still relying on a stick to walk, she agreed to take part in the London 10K with the H4H Tin Hut Crowd to challenge her injury and provide a focus for recovery. This worked: the stick was gone by February 2014 and she completed the distance in July. The next challenge was to run a half-marathon. In October, Liz ran the Royal Parks Half Marathon in just over two hours, raising money for Combat Stress in the process. Her rehabilitation has demonstrated how powerful the mind is in pursuing/achieving physical challenges: a mental strength that will be needed for the physical challenges she has planned for later in 2015 (and she's not just thinking of the Festival breakfast challenge!).