Rugby4Heroes Pool Draws!
Who will be Rugby4Heroes 2013 Champions?!
Pool draws have taken place for all competitions.
Ladies Pool Draw for the OLRFC Rugby4 Heroes Ladies' Tens
POOL 1
OLRFC
Warwick University
Rugby Lionesses
Coalville Ladies
POOL 2
Bridgnorth Ladies
OLRFC Tena Ladies
Moseley Ladies
Camphill Chargers
Team registration and photos with the display Spitfire from 9.15am, kick off 10am Sat 11th May 2013.
Men's pool draw for the U35 men's tens:
POOL 1
Buccaneers
OLRFC
Kenilworth Barbarians
Warwick Medics
Old Princethorpians
Cranfield University RFC
POOL 2
The Parachute Regiment
4 Regiment Royal Artillery
Old Coventrians RFC (Withdrawn)
Warwickians RFC
Old Saltleains RFC
Top Gun
Kick off 130pm; registration 11.30am Sat 11 May
**NEWS FLASH** Enter your team for Rugby4Heroes 10s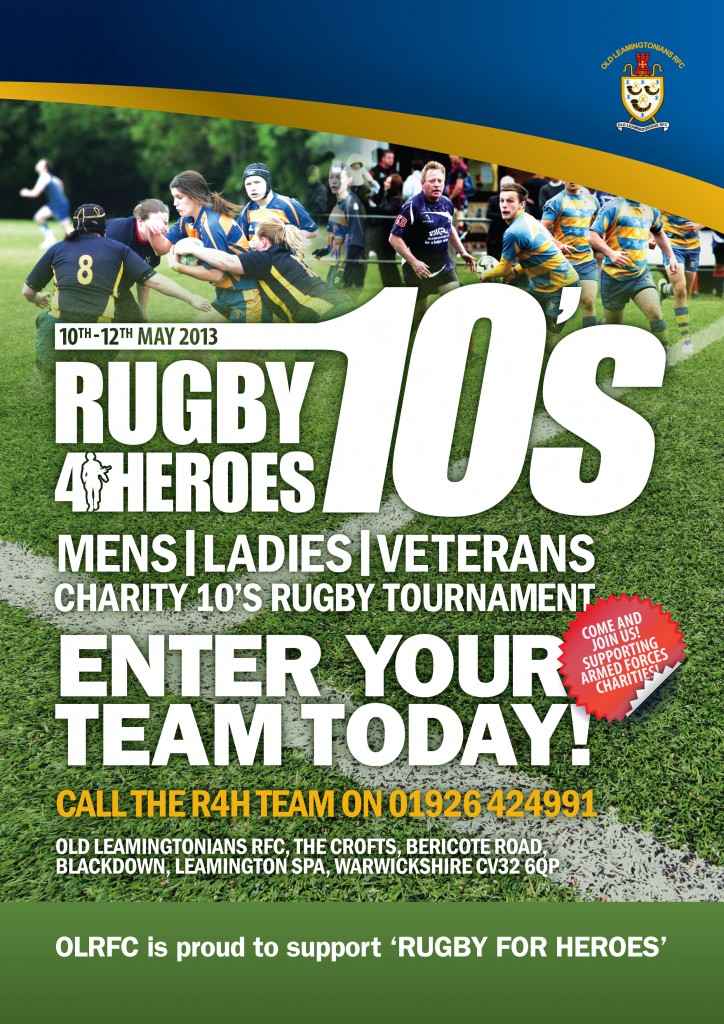 We still have one U35 team slots available!
We also looking for Under 15 Touch teams to play in a mini tournament on the Sunday (12th May).
If you are are a touring team or rugby club looking to end the season on a high, please contact Mike Vallance on 07545 602029 or on trekmonkey46@aol.com if you would like to discuss registering your team.
**News Flash** Rugby4Heroes 10s Team News Update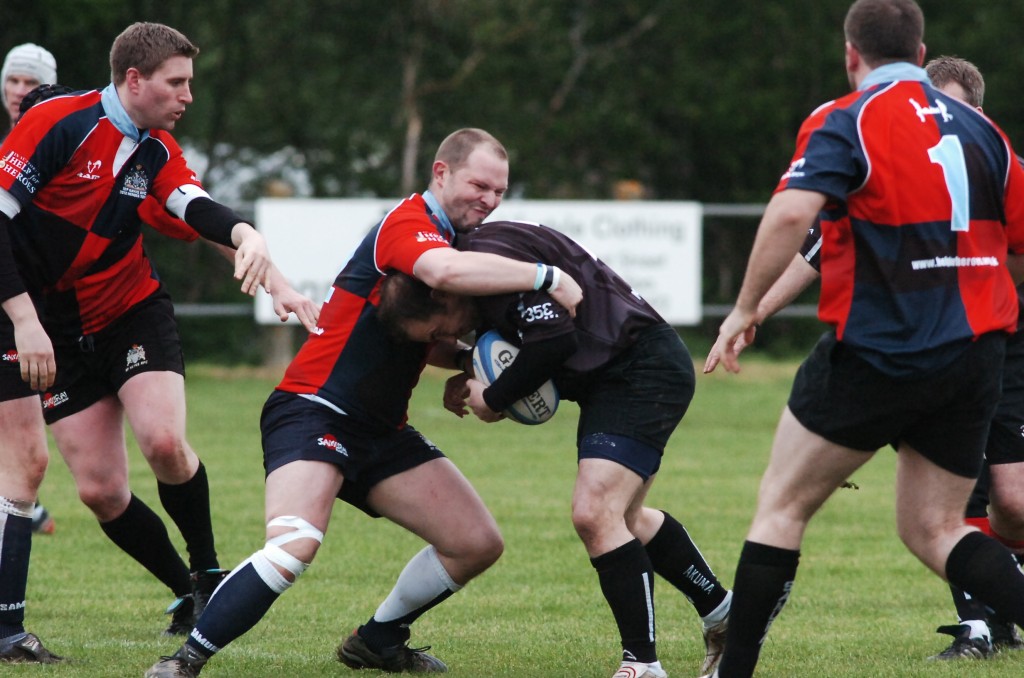 With 13 days to go until OLRFC Rugby4Heroes Festival and Charity 10s kicks off, we have a raft of returning and new teams who have entered!
The line up so far is:
Ladies Tens (7 teams confirmed)
Old Leamingtonians Ladies
Old Leamingtonians Tena Ladies
Moseley Ladies
Warwick University Ladies
Rugby Lionesses
Bridgnorth Ladies
Coalville Ladies
Camphill
Mens U35 Tens (7 teams confirmed)
OLRFC
The Parachute Regiment
Warwick Medics
Kenilworth Barbarians
4th Regiment Royal Artillery
Old Princethorpians
Top Gun
Buccaneers
Old Saltleains
Mens Veterans Tens (4 teams confirmed)
 Old Leamingtonians RFC
 Army Mavericks RFC
 Royal Logistics Corps Veterans
 Evesham EEGITS
Still a few spaces left, please spread the word if you know any teams looking to end the season on a high.