Rugby4Heroes – The Rebrand!

We've been doing a spot of thinking lately (dangerous, we know!).
Rugby4Heroes is now in its 7th year and we're planning on bigger and better things for 2015 and beyond.
Like all good, growing organisations, from time to time we like to stand back and consider why we do, what we do. What is Rugby4Heroes? Why do we do it? How how do we make sure that our brand style and communications approach reflects our mission and purpose?
We've been working with the lovely people at Chapter Agency (one of our fabulous sponsors) to interview a range of people involved in the Festival to discover how people feel about it, what really makes it tick, and what it's all about.

Rugby4Heroes needs to communicate clearly with our community, our customers, our sponsors, and of course the charity causes we support. We need to be clear on our vision, mission and purpose. We also need to be clear on what values underpin our efforts to deliver our mission.
We're growing and we're growing up… into a more serious operation but still keeping the fun and energy in everything that we do.
So together we've come up with our core values and some awesome new branding to go forward with in 2015, all ready for our festival and launch event.
Our Vision for Rugby4Heroes – to raise as much money as humanly possible for the forces and their families and create a lasting legacy. And have fun along the way!
Our Mission – to harness the power of good in people and do something that makes a difference by supporting our servicemen and women, our veterans, and the families of those killed in action, all through their lives.
Our Brand promise – Together we will!
Our Brand values – Lasting Camaraderie. Dedicated Support. Team Spirit. Bold & Brave. Strong Legacy.
These points provide the framework for our exciting new branding. We're building on the success and the quality of our previous branding which has served us so well. Our new style is fresh, vibrant, energetic, modern and engaging. It reflects our values and we think its bold and brave!
We hope you like it?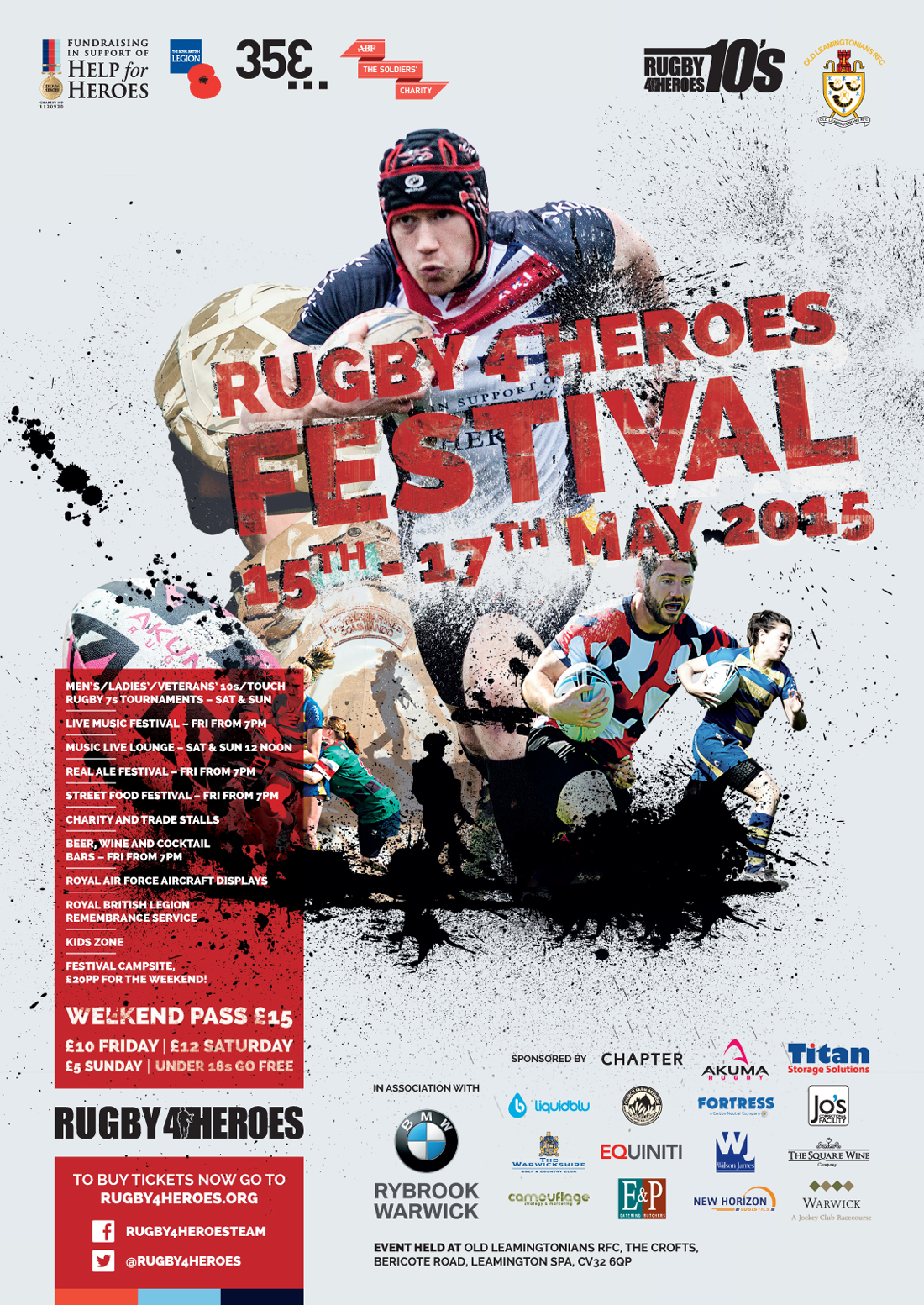 We really hope you will feel inspired to get on board with us again this year. Come and celebrate our fabulous Armed Forces and their families, and help us raise lots for the most noble of causes whilst having loads of fun!
We have our Festival  Launch Event on April 15th which you are invited to. It's completley free and you'll get to sample some of the streetfood, enjoy some drinks and networking as well as hear all about the plans for this year and how we've used the monies raised to date. It's a great chance to meet the team, sponsors and charities.
Last year was such a great year and we've even got an updated video from the weekend which sums it up perfectly (just to convince you some more).
Don't forget to grab your FREE ticket to the launch event now
Come and hear all about the new brand, the festival and try some streetfood too. We'd love to see you there.
2014 OLRFC Rugby4Heroes Festival – Team Registration now open!
We are now accepting team entry registrations for the 2014 OLRFC Rugby4Heroes Festival!
Mens, Ladies and Veterans Rugby Tens teams may enter via emailing Festival organisers Mike Vallance at trekmonkey46@aol.com or Gaz Nash at gaz@liquidblu.co.uk 
The Senior rugby will be played on Saturday 17th May 2014 in the well established Tens rugby format of past years. If there is sufficient demand for the U35 Senior Mens Rugby and Ladies Rugby tournaments, we may stagger the pool stages to take place on Saturday 17th May, with knock out and competition finals taking place on Sunday 18th May. Veterans rugby will be played on Saturday only. Watch this space for more details on the scheduling of the tournament and to download a registration pack.
Take advantage of our early bird entry offer – £100 per team!

If you register your team and pay before February 15th 2014, you will qualify for the 'early bird' tournament entry fee of £100  for a squad of up to 20 players. Entries received and paid for after 15th February 2014 will attract a tournament fee of £150.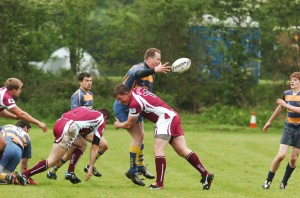 A Girls U18 Tag rugby tournament will also be played on Sunday 18th February 2014 – girls' teams can register for an early bird fee of £20 per team by 15th February, after which it will increase to £30 per team. Again this will follow the successful Sevens format of previous years.