Live Bands confirmed for Rugby4Heroes 2017!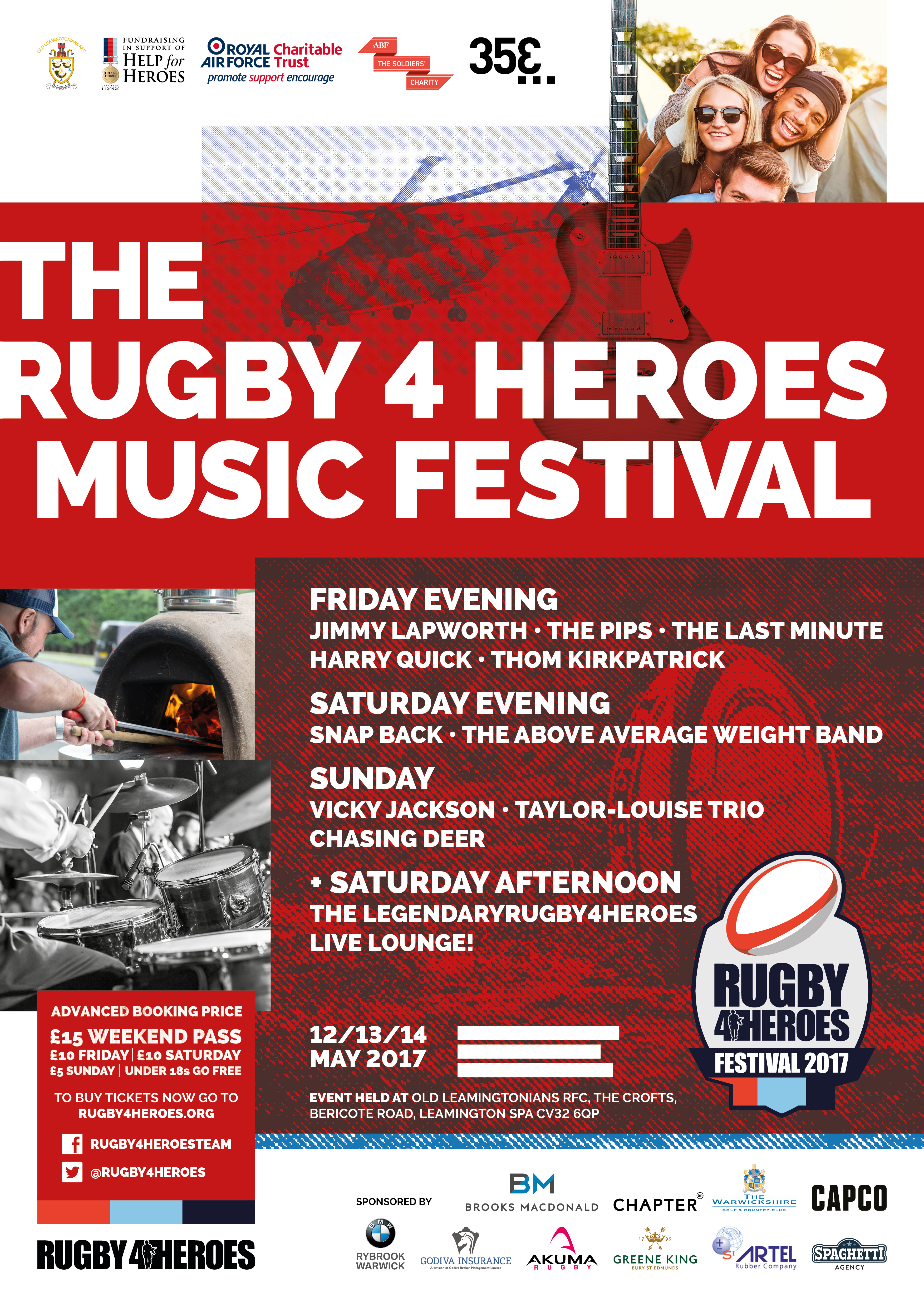 The Rugby festival has morphed into a rugby AND music festival over the years, and this year is set to be another very strong lineup.
From singer-songwriters to local bands, one man bands and even local, national stars – we're pushing the boat right out in 2017.
After its popular debut in 2014, we are bringing back our Rugby4Heroes live lounge – you can relax here on Saturday and Sunday afternoon and enjoy some chilled music while watching the rugby.
We also have our Rugby4Heroes live stage set up for Friday and Saturday night – its in the main Festival marquee. Watch this spaced for detailed timings!