Rugby4Heroes 3rd Annual Ball Itinerary

With a few days to go we wanted to share with you what we have in-store for our 3rd annual OLRFC Rugby4Heroes Ball, once again held at the fabulous Warwickshire Golf & Country Club on Saturday 25th October 2014.
Rugby4Heroes 3rd Annual Ball Itinerary
This year we hold the event in aid of 353 and ABF The Soldiers Charity. Its a sell out with 208 guests! (Thank you all for your continued support!)  We hope the evening proves a great success (we know it will be!) but more importantly we hope to raise a bucket load of cash for our two charities. They are two fantastic charities doing brilliant work in their own rights and we need you to help them keep on doing that important work. Please bring lots of money with you and be generous when asked to donate. There will be the Golden Raffle – we have some great prizes donated by some very generous people and businesses in the county and beyond. Our silent auction is filling up very nicely with some super money can't buy items (well for this night it can!) and a few games to carry us through the night.
The evening will be marshalled excellently by our legendary MC, Todd, who has been a fab supporter of our events. He will be updating you throughout the night of the evenings proceedings and talking to our key speakers.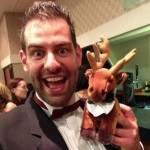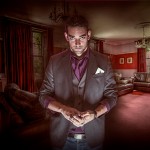 We also have the very talented magician, Jester Styles, working the audience in between arrivals and pre/post dinner. 
Live music is being provided by Emma Stevenson who is a period 20s/30s/40s singer on arrival with your champagne reception.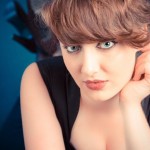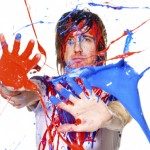 Thom Kirkpatrick our very own 21st Century one man band, who performed at our Rugby & Music Festival in May also will be taking us through the evening with his unique performance.
Plus, the usual heads and tails, golden raffle and silent auction, and a great event photographer.
A reminder on timings:
 The event will start at 6.45pm with dinner commencing by 7.30pm
Last orders at the bar will be 12.30am with carriages at 1am.
Definitely worth booking taxis for departure
Don't forget your 1920s themed dress, or if you prefer, black tie and tux for gents, ball gown or cocktail dress for ladies.
The menu for the night is as follows;
On arrival: Prosecco and orange juice will be served
Starters: Freshly made soup of the day, Beetroot and Feta cheese tartlet (vegetarian option)
Main course: Chicken wrapped in bacon with a tomato dressing, or pea and mint risotto (vegetarian option)
Dessert: Sticky toffee pudding with a toffee sauce
Cheese: an optional fourth course of a cheese platter is available, with cheddar, brie, stilton, grapes, celery, crackers and chutney at a supplement of £4 per person.Please let me if you would like this option on your table – you can also order and pay on the night.

Wines: half of bottle of wine per person is included in the ticket entry price; the wines being served are;
 The Riddle 2013, Colombard Chardonnay (South Western Australia)
Callia 2013 Malbec San Juan (Argentina)
Coffee, tea and mints will be served post dessert. The Warwickshire will be serving bottles of port on the night for purchase at £34 a bottle if required plus of course their usual excellent and well stocked bar!
Please advise us of any vegetarian diners in your party or any food allergies that you want me to advise to the venue. We have asked the Warwickshire to avoid the use of tomato and mushroom in the soup.
We are really looking forward to having a fantastic evening of good food and wine, great fundraising and some terrific entertainment!
 Thank you.
Inaugural Charity Golf Day
Rybrook Warwick BMW drive forward partnership with
OLRFC Rugby for Heroes Golf Day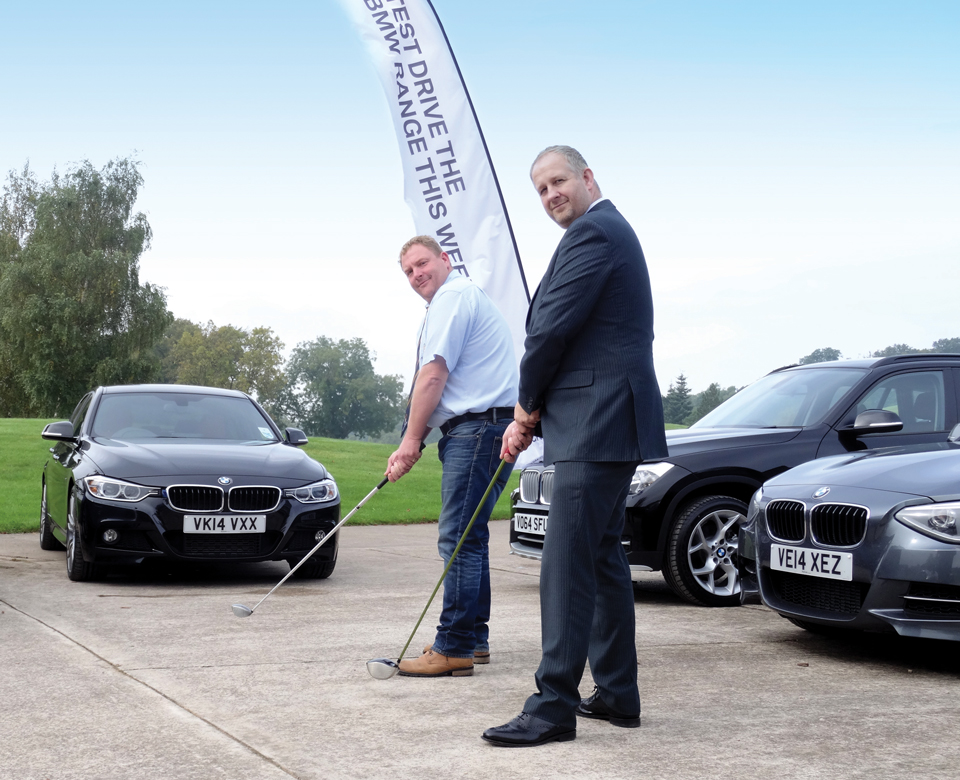 Old Leamingtonians RFC 'Rugby for Heroes' team are swapping rugby balls and boots for golf balls and long drives for their inaugural Rugby for Heroes Charity Golf Day in aid of 353. A charitable trust set up by the family of Private Conrad Lewis, Mentioned in Despatches for his actions prior to being killed in Afghanistan, February 2011.
Taking place on the 24th October 2014 at The Warwickshire Golf and Country Club the team are aiming to host their first successful golf day. All profits generated from the golf day will be donated to 353 Trust. 353 is a charitable trust with the aim of helping members of the military community by delivering long-term support to a variety of charities, soldiers and their families. To make as big a difference as possible, their ultimate mission is to become a recognised force for good worldwide through partnerships with other organisations.
In the last six years, OLRFC Rugby for Heroes has raised more than £44,000 for various armed forces charities and are hugely grateful and are delighted to confirm the support of our new title sponsor Rybrook Warwick BMW.
Stuart Hill, Rybrook Warwick BMW sales manager said "Rybrook Warwick BMW are proud to sponsor such an event for an amazing local charity.  The event renews the partnership with OLRFC Rugby for Heroes and we hope it proves a huge success".
OLRFC Club Chairman, Charlie Sabin, said; "the Club is very proud to be associated with 'Rugby for Heroes" and fund raising for the charities it supports. We thank all the event sponsors for their generous support. We'd like to extend the invite to Warwickshire businesses and golf societies to come and join us."
Thank you to our sponsors: Rybrook Warwick BMW, ROI, Phillips66, Unitemps, Intelligent Golf, Signs Express, Infiniti Centre Hull, Akuma Sports, Claverdon Rugby Club, TGFP, Camouflage Consultancy and Liquidblu.
Our Itinerary
The Warwickshire Golf & Country Club, Leek Wooton, Nr Kenilworth, Warwickshire  
Teams can be entered into the event as a four ball for £300 per team (£75 per person), and this participation fee will cover the following;
09:30 – Arrival, registration and full English breakfast
11:00 – 4 ball Stableford competition (full handicap) across the 18 hole championship course with a shotgun start. Best two scores will count. Competitions will be run at a number of holes with prizes throughout the day.
17:00 – Completion of 18 hole round, competition prize winner and Rugby4Heroes fourball trophy presentations
18:00 – Two course dinner with wine/beer/soft drinks available, plus guest speaker and raffle for a variety of excellent prizes
21:00 – Event close
Buggies can be booked by phoning the Warwickshire Golf Shop directly on 01926 622570 and the utilization fee is £20.00 per buggy.
Corporate sponsorship and advertising packages are available for the event. Your company may sponsor a hole on the course for £100 + VAT per hole, and programme adverts are available starting at £60 + VAT for a half page A5 advert. A Lead Event sponsorship package is also available for £1000 + VAT.
We are delighted Warwickshire and England Cricketer Ian Bell has kindly donated a signed England cricket shirt for auction. Dig Deep!
We would be pleased to welcome you to field a corporate team and further information is available on request in terms of the competition, accommodation and other logistics.
All profits from the event will be donated to 353, a charitable trust founded in the memory of Warwickshire resident Conrad Lewis, 3rd Battalion the Parachute Regiment, Mentioned in Dispatches, sadly lost in action in Afghanistan on 9th February 2011. 353 support a range of Service charities and make individual grants to wounded servicemen and women and their families.
To register a team or for more information regarding sponsorship please contact;
Mike Vallance at mikeyvallance46@gmail.com or 07545 602029 or;
Tony Lewis, 353 on tony.lewis62@yahoo.com or 07836 514523
We look forward to seeing you for what promises to be a fantastic day in aid of the most noble of causes.
Read more about 353.
3rd Annual Rugby4Heroes Ball – Tickets selling fast!
The 3rd Annual Rugby4Heroes Ball will take place at the Warwickshire Golf and Country Club on Saturday 25th October 2014 at 7pm. Benefit charities are 353 and ABF The Soldiers Charity.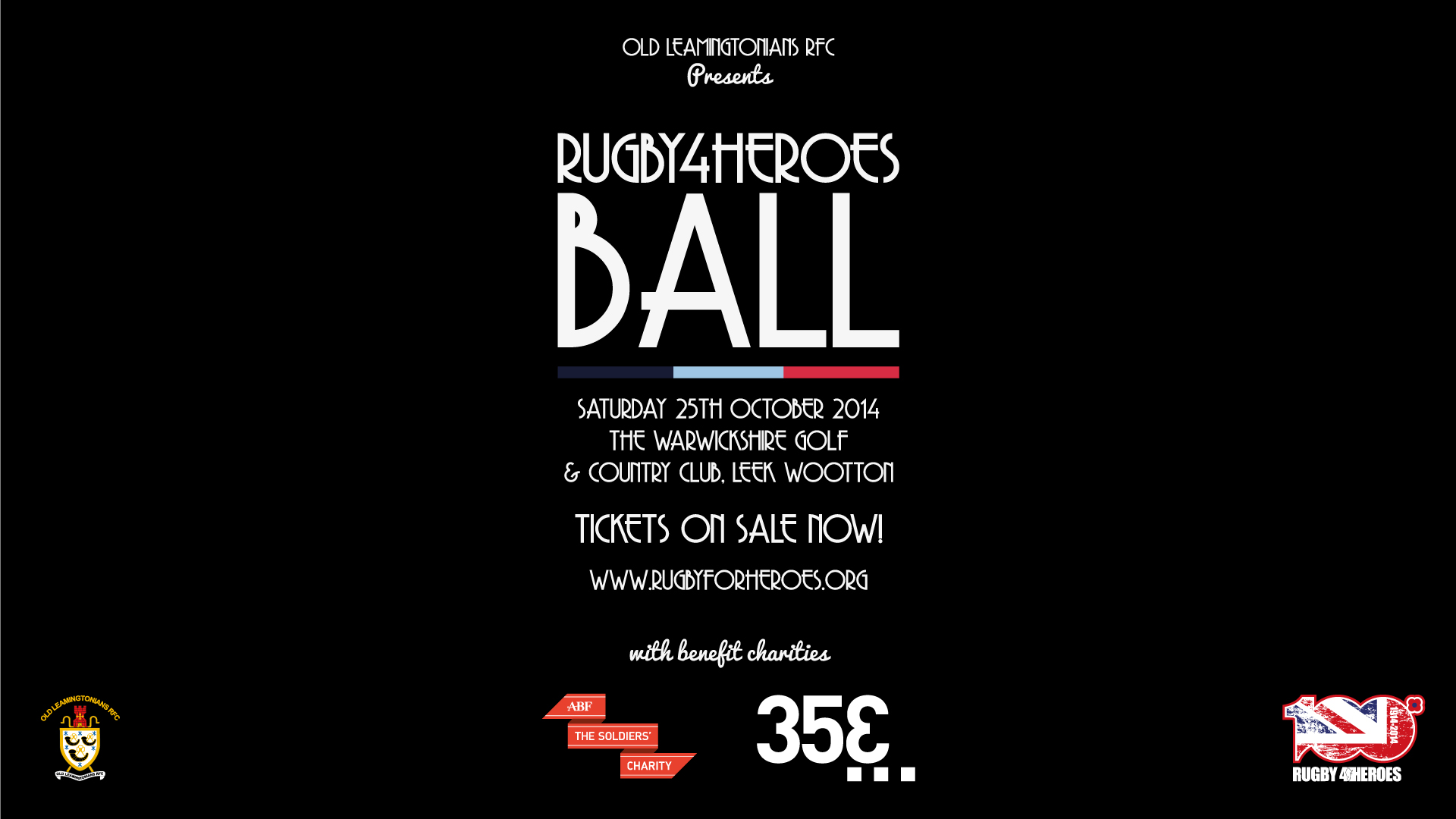 This year's ball theme and dress code is The 1920's – inspired by the end of the First World War, the growth of Speakeasy liquor and music joints, new fashion trends, The Wall Street Crash and of course legendary parties as featured in the Great Gatsby!
Tickets and tables are flying out of the door – we have already sold 15 out of 18 tables and the early bird offer of £400 per table of ten ends on 31st July.
So if you want a table or tickets, act soon! Email Mike if you want a table or tickets; you will need to pay a deposit of £20 per person or £200 per table by 31st July to secure this offer, with the balance to be paid by 30th September.
Stratford TV interview with Tony Lewis 353 'Soldier On'

Please click on the link for a short news broadcast! And don't forget to place your preorder for the single on iTunes or Amazon.com before 9th February 2014! Thank you.
http://353.org.uk/2013/12/soldier-on-9th-february-2014/#.UuVC9Xk4mX0
The Big Secret Sound Ft. Andrew James SOLDIER ON
The Big Secret Sound Ft. Andrew James SOLDIER ON Released on February 9th 2014, dedicated to Private Conrad Lewis and his fallen comrades.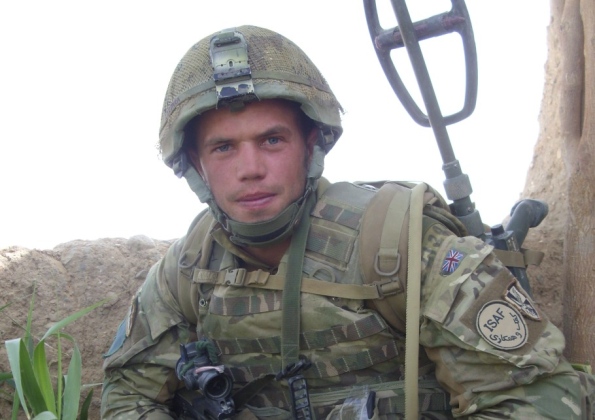 The Big Secret Sound Ft Andrew James will release their 2nd single Soldier On, on February 9th 2014, in memory of one of Warwickshire's bravest and most recognised soldiers, Private Conrad Lewis. Pro- ceeds from the sales of Soldier On will go to 353… The single will be released on iTunes, Amazon and other Download Sites on Feb 9th, the 3rd anniversary of Conrad's premature death. 353.. is a charitable Trust set up by the Lewis family – the family of Conrad Lewis, with the aim of helping members of the military community.
Soldier on … the song … is the embodiment of moving forward, after loss, getting busy living, celebrating lives lived to the full … while it is inspired by the life and loss of Private Conrad Lewis of the Parachute regiment, who was killed in Afghanistan on Feb 9th 2011, Mentioned In Dispatches for his bravery and yet the 353rd Soldier to die in the conflict, it remembers everyone before 353 and everyone after it and those suffering today. It is written by Chris Onslow, who as the father of one of the great circle of close friends, has been inspired to brilliantly put into words what this spirit means to us all, lyrics that wrap a strong and comforting arm around anyone who has suffered loss. It is composed and performed by the 'Big Secret Sound, featuring Andrew James' who have magically captured the inspiring, anthemic feeling that … 'I'm still here with you'
…. and It's on behalf of all of us touched by loss, and especially those lost in any military conflict from World Wars to the current conflict in Afghanistan."
Listen to preview of 'Soldier On'.
Recorded in Warwickshire at Rhythm Studios, The Big Secret Sound Ft Andrew James is hoping to engage all those people that are in conflict, have been in conflict and the general public both here and abroad who continue to support our boys and girls for their dedication to protecting our Nation. Tony Lewis said " I am overwhelmed and humbled by the support shown to us at 353… by The Big Secret Sound, I understand that all we need is 7500 downloads and Soldier On would make the Top 40, that would raise much needed funds for the charity and help to recognise all our brave troops whether in the Army, Navy, Air Force or any of our serving Forces around the world. On behalf of 353 trust, my family and all the soldiers around the world I would like to thank Andrew James and Chris Onslow for giving their creativity, time and commitment to produce such a breathtaking song. I know Conrad would download it if he could."

Contact
Tony Lewis – tonylewis62@yahoo.com mobile 07836 514523. 353… Charitable Trust www.353.org.uk
Andrew James www.andrewjamesmusic.com mobile 07788 650399. andrewjamessmith@me.com
Chris Onslow – chris.onslow@thecharityball.org mobile 07969 298025. thecharityball.org
Facebook The Big Secret Sound Ft Andrew James Twitter @bigsecretsound
Rugby4Heroes Masquerade Ball
With just over three weeks until Old Leamingtonians RFC Rugby4Heroes Masquerade Ball at the Warwickshire Golf and Country Club, Leek Wootton, we thought we'd detail the evenings plans.
An evening of fantastic fun, marvellous music, fine food and charitable causes!
Champagne Reception with St Mary's Church Choir – Warwick and Masked Photos
3 Course Meal with Wine
Live Music with 'The Last Minute'
Guest Speakers including Tony Lewis (353) and Karl Hinett (ex Staffordshire Regiment)
VIP Afterparty at Altoria – Please contact gaz@liquidblu.co.uk to be added to guest list.
We also have the Raffle, Fundraising Games and Charity Silent Auction in aid of Help for Heroes and 353.
All Profits In Aid Of Help For Heroes And 353
Dress code: Black Tie/Ball Gowns and Masks
For tickets – limited availability please contact Mike Vallance 07545 602029 or e-mail trekmonkey46@aol.com
Visit our website regularly to keep up to date with the event.
Also a big thank you to our sponsors Mask-arade – Mask-arade are the original Celebrity and Personalised Mask Company.  Founded in 2008 by three directors Ray Duffy, Chris O'Nyan and Dean Walton, they shot to fame after appearing on BBC TV's Dragons' Den.  Mask-arade are based in Southam in the Midlands UK but distribute worldwide.  Mask-arade – As seen on Dragons' Den – The original and the best – often copied, but never matched. Mask-arade masks – changing the face of parties!
Band info – The Last Minute!
The Last Minute! are a covers band – we're just a bunch of good mates having fun, doing what we do well, playing music live, our favourite songs from over the last 50 years – rock, mod, ska, indie…
Our influences include The Who, The Specials, U2, Stereophonics, The Killers, The Fratellis, The Cult, Primal Scream, Oasis, The Clash, Franz Ferdinand, Kaiser Chiefs, Blur, Blink 182, There are loads – Mod, Ska, Punk, Rock, Indie, Blues, … even some country and jazz!!!!  :o)
We are available (often, literally, at "the last minute") for all your functions, pubs, clubs, weddings and birthdays, street parties, etc.  If necessary, we are able to provide all our own equipment, PA, etc. and are able to perform as a compact 5 piece rock/mod/indie band all the way up to an 8 piece with brass section, "The Raging Horns", for the ska sets.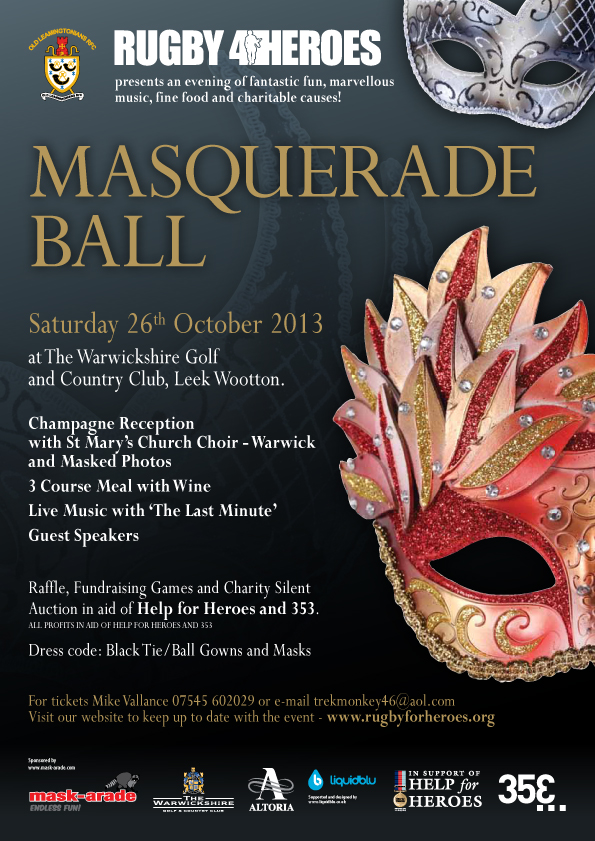 353 complete the Para10 course
Last week 7 people ran the Para10 course for 353.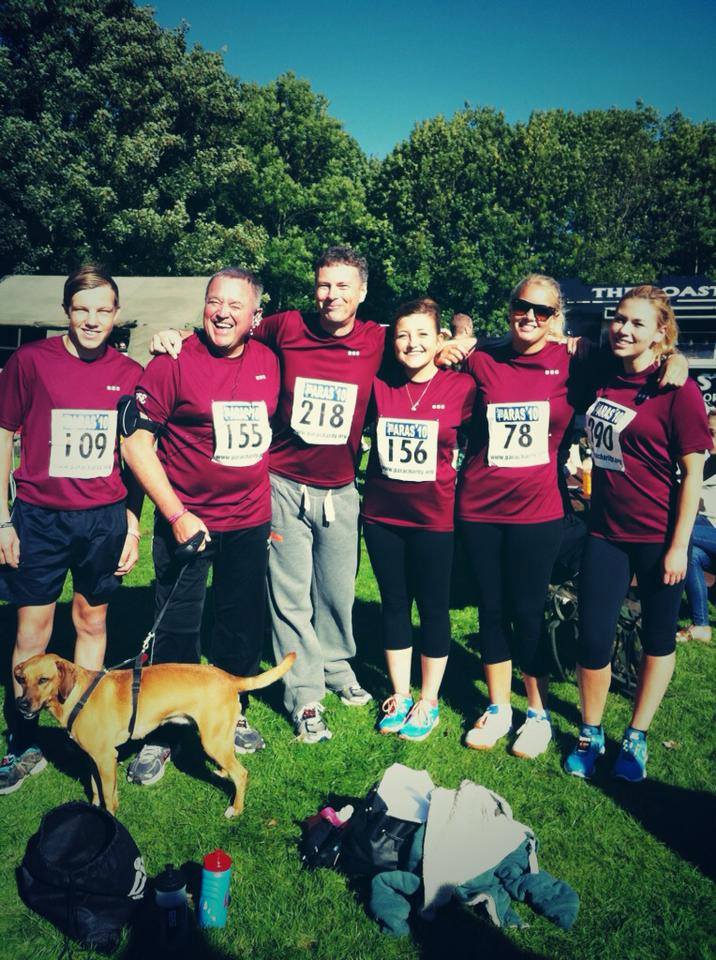 The 10 mile course took them up and down some of the most dangerous terrain, but they all completed it!
Founded by WO1 JJ Wilson The PARAS'10 was hosted by The Parachute Regiment in Aldershot 1982 – 1993. Since the Paras left Aldershot in 1993, this legendary event was dormant until it was revived by Major Sam McGrath in 2008 in Catterick, N.Yorkshire. Due to its success in Catterick the race was taken to the home of 16 Air Assault Brigade in Colchester in 2012 and will be introduced in Aldershot, home of The Paras in the 70s and 80s in Mar 2013. It is regarded as The Ultimate 10 Mile Endurance Race and is managed by the Parachute Regiment Charity and serving soldiers of the Parachute Regiment. The primary aim of raising funds for The Parachute Regiment Charity whilst providing a challenging and enjoyable event remains key to the events success.
Each event can be competed as a run or carrying 35lbs over 10 miles of undulating military land. Teams of 4 (3 to count) can compete for the Team prize in each race.
All profits generated by the Paras' 10 are donated to The Parachute Regiment Charity
If anyone would like to sponsor the online link is below, we are also still getting cash donations which is fine too thank you for your continued support, and GET BUSY LIVING!
https://mydonate.bt.com/fundraisers/team353para10

353 – A sister's perspective
Siobhan Lewis, sister of Private Conrad Lewis gives her perspective – Rugby4Heroes charity partner, 353
I am Siobhan Lewis the sister of Private Conrad Lewis of the Parachute Regiment.
Conrad was the 353rd soldier to sacrifice his life in Afghanistan fighting for a cause he thoroughly believed in, fighting so that we are free. Conrad received a 'mention in despatches' for his 'unique bravery' while serving in what was described by the coroner as the most dangerous place on earth on op Herrick 13, with a particular mention that he would do anything for his mates, including putting himself repeatedly in the position of most danger to protect them.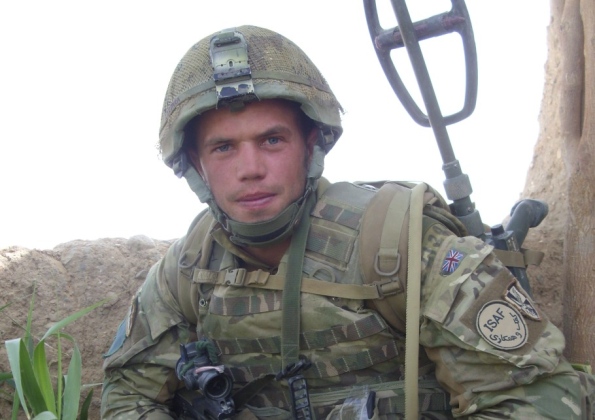 So it felt the right thing to do when trying to recover in some small way from Conrad's loss, that we take a lead from his bravery, spirit and continue to support his colleagues and their families. Raising funds that can assist a number of very worthwhile but lower profile charities, those that give direct support. So we formed 353, a timeless reminder of Conrad's service.
But 353 does not just recognise Conrad. The logo was the result of many hours of considered thought by it's creators Chapter (who are also sponsoring the Rugby4Heroes cause this year). The inverted 3 is representative of the fact that 353  is not a number. Its so much more than that. The dots in the logo recognise and remember all those that went before Conrad and those that have sadly lost their lives since.
It's also a very poignant reminder that we have lost a number of Warwickshire boys from a whole range of regiments in this conflict and strangely, paratroopers in particular.  We like to use 353 to specifically remember, Joe Whittaker one of Conrad's great college friends, JJ Doherty of Southam and Dale Hopkins who lived near Redditch. All paratroopers – all local – all lost in the Afghanistan war.
It seems like we are very good at producing elite fighting men of great courage, honour and integrity locally, and so it's very important that organisations like Old Leamingtonians RFC, great rugby clubs with great traditions and their own incredible fighting spirit, stand up to be counted. There are serving soldiers in the ranks of Old Leamingtonians RFC and so in many ways the support is  very real, heartfelt and personal.
So far over £220,000 has been raised and distributed in Conrad's memory raised by the likes of Nissan GB, 353, our fabulous supporters and clearly the Rugby 4 Heroes festival. The money has gone to the likes of the Parachute Regiments Afghanistan Trust, The Parachute Regiment Charity, Troop Aid and Nowzad Dogs.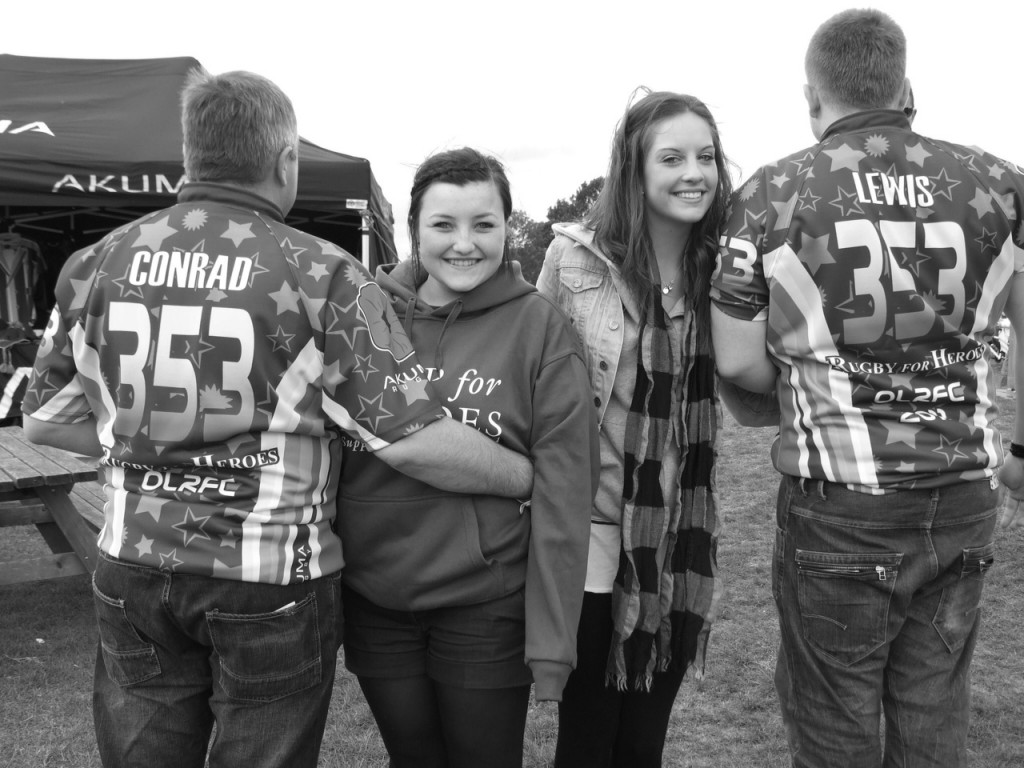 We can't thank Old Leamingtonians RFC enough for continuing to support 353 and the other military charities that benefit from the weekend. It's humbling but very much appreciated and you know it makes a big difference.
For more information about 353 – www.353.org.uk
The Lewis to Lewis Tour is here!
Ladies and gentlemen, start your engines please!
THE LEWIS TO LEWIS TOUR IN AID OF 353 IS HERE. Saturday 18th May 2013.
Be they monstrous V8s, frugal diesels or nippy 1-litres. Techno hybrids, big capacity trucks or high-revving motorcycle engines, it's time to turn the key, point the wheels in the direction of Claverdon and join us at the start line for the 2013 'Lewis to Lewis'.
The idea – To join team 353… on a one-day driving or riding homage from Claverdon, the home of Conrad Lewis, to Dereham and the home of his fallen comrade Lewis Hendry – and back again – in the same day. The challenge – We will have a number of light hearted 'Top Gear' challenges on the way with at least 2 key drop-in activities – one of which will be the completion of '353 Team Miles' at Rockingham Raceway. The journey with these diversions and challenges is in the region of 353 miles itself and there will be a prize for the entrant that gets the closest to that magical mileage number when we return to Claverdon.
The date – It all takes place on Saturday 18th May 2013.
The start and finish line – We start at the famous Durham Ox, Shrewley – arriving for coffee and tea at 8.00am, with all cars on their way to check point one by 8.30am. We should be back at the Durham Ox by 7.00pm with food and drink available on our return.
The costs – It costs just £35.30 to enter a car and £10 per passenger (please complete the attached form). In return for the entrance fee you get: branding for the car or bike, entrance to our call-in venues, your named sponsorship of one of the 'team miles' at Rockingham and the eternal thanks of the 353 team and our nominated charities. All you need to pay for is fuel, food and beverage.
The legals – Please check that you are covered to complete the event. This is not a rally as that would invalidate your insurance. It's actually a treasure hunt or leisure drive. There is no competitive element other than trying to be the closest to reach 353 miles covered during the day. We hope that you can either join us or pass this to friends and colleagues who might like to take part.
Please let us know that you are supporting us by emailing the following details to info@353.org.uk
Name of Driver:
Names and number of guests:
Name for sponsorship of the Rockingham 353 Miles:
Details of car / Bike / Truck / Reliant:
Please note: All drivers and entrants must have valid insurance covering them against liability for both personal injury and damage to the property of third parties on the public road sections of the Run, in accordance with the Road Traffic Act.