3rd Anniversary 353 Ball gathering momentum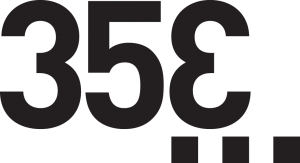 It's now just over 5 weeks until the 353 Ball on Saturday 8th February 2014. This year looks like eclipsing all others with 300 guests already confirmed and some 'one night only' activities planned on the night.
The event is being held at The Guy Nelson Hall, Warwick School, Myton Road, Warwick. It starts at 7pm for 730pm with a champagne reception. Dress code is black tie for men, ball gowns or cocktail dresses for ladies.
The night will see a live performance and subsequent release of the single 'Soldier on' from 'The Big Secret Sound featuring Andrew James'. With Conrad Lewis as the catalyst for the anthemic lyrics and face of the campaign, proceeds are going to the 353 trust.
A link to a teaser 'making of' video, we hope we can get the single to chart in the week 9th to 15th Feb to truly honour all those lost in conflict, I hope you agree that it deserves to.
The night will be closed by a very special guest band, featuring a British rock and pop legend, who wants to support 353 and play for you and your guests. Bring a bit of denim with you if you wish … and get busy living.
All in all it should be a very special night and one that is fully deserved given your outstanding support.
Tickets are still available, please contact Tony Lewis on tony.lewis62@yahoo.com or visit www.353.org.uk.
353 – A sister's perspective
Siobhan Lewis, sister of Private Conrad Lewis gives her perspective – Rugby4Heroes charity partner, 353
I am Siobhan Lewis the sister of Private Conrad Lewis of the Parachute Regiment.
Conrad was the 353rd soldier to sacrifice his life in Afghanistan fighting for a cause he thoroughly believed in, fighting so that we are free. Conrad received a 'mention in despatches' for his 'unique bravery' while serving in what was described by the coroner as the most dangerous place on earth on op Herrick 13, with a particular mention that he would do anything for his mates, including putting himself repeatedly in the position of most danger to protect them.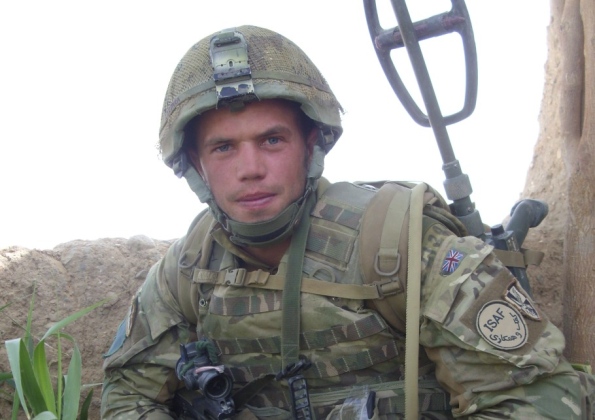 So it felt the right thing to do when trying to recover in some small way from Conrad's loss, that we take a lead from his bravery, spirit and continue to support his colleagues and their families. Raising funds that can assist a number of very worthwhile but lower profile charities, those that give direct support. So we formed 353, a timeless reminder of Conrad's service.
But 353 does not just recognise Conrad. The logo was the result of many hours of considered thought by it's creators Chapter (who are also sponsoring the Rugby4Heroes cause this year). The inverted 3 is representative of the fact that 353  is not a number. Its so much more than that. The dots in the logo recognise and remember all those that went before Conrad and those that have sadly lost their lives since.
It's also a very poignant reminder that we have lost a number of Warwickshire boys from a whole range of regiments in this conflict and strangely, paratroopers in particular.  We like to use 353 to specifically remember, Joe Whittaker one of Conrad's great college friends, JJ Doherty of Southam and Dale Hopkins who lived near Redditch. All paratroopers – all local – all lost in the Afghanistan war.
It seems like we are very good at producing elite fighting men of great courage, honour and integrity locally, and so it's very important that organisations like Old Leamingtonians RFC, great rugby clubs with great traditions and their own incredible fighting spirit, stand up to be counted. There are serving soldiers in the ranks of Old Leamingtonians RFC and so in many ways the support is  very real, heartfelt and personal.
So far over £220,000 has been raised and distributed in Conrad's memory raised by the likes of Nissan GB, 353, our fabulous supporters and clearly the Rugby 4 Heroes festival. The money has gone to the likes of the Parachute Regiments Afghanistan Trust, The Parachute Regiment Charity, Troop Aid and Nowzad Dogs.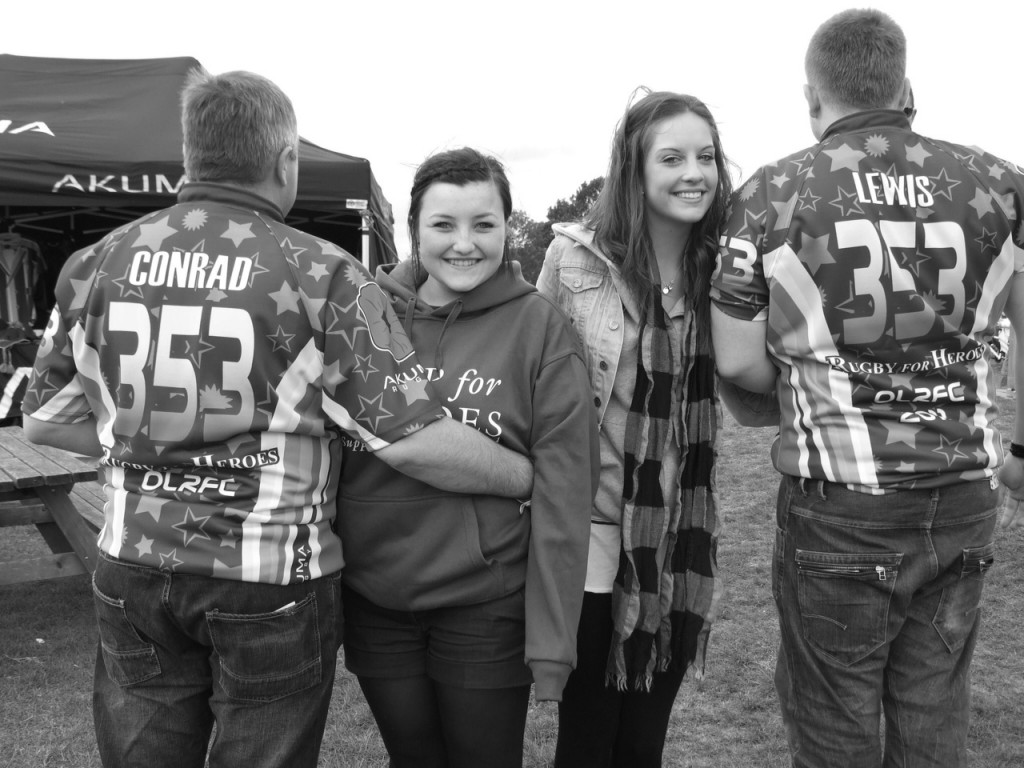 We can't thank Old Leamingtonians RFC enough for continuing to support 353 and the other military charities that benefit from the weekend. It's humbling but very much appreciated and you know it makes a big difference.
For more information about 353 – www.353.org.uk
The Lewis to Lewis Tour is here!
Ladies and gentlemen, start your engines please!
THE LEWIS TO LEWIS TOUR IN AID OF 353 IS HERE. Saturday 18th May 2013.
Be they monstrous V8s, frugal diesels or nippy 1-litres. Techno hybrids, big capacity trucks or high-revving motorcycle engines, it's time to turn the key, point the wheels in the direction of Claverdon and join us at the start line for the 2013 'Lewis to Lewis'.
The idea – To join team 353… on a one-day driving or riding homage from Claverdon, the home of Conrad Lewis, to Dereham and the home of his fallen comrade Lewis Hendry – and back again – in the same day. The challenge – We will have a number of light hearted 'Top Gear' challenges on the way with at least 2 key drop-in activities – one of which will be the completion of '353 Team Miles' at Rockingham Raceway. The journey with these diversions and challenges is in the region of 353 miles itself and there will be a prize for the entrant that gets the closest to that magical mileage number when we return to Claverdon.
The date – It all takes place on Saturday 18th May 2013.
The start and finish line – We start at the famous Durham Ox, Shrewley – arriving for coffee and tea at 8.00am, with all cars on their way to check point one by 8.30am. We should be back at the Durham Ox by 7.00pm with food and drink available on our return.
The costs – It costs just £35.30 to enter a car and £10 per passenger (please complete the attached form). In return for the entrance fee you get: branding for the car or bike, entrance to our call-in venues, your named sponsorship of one of the 'team miles' at Rockingham and the eternal thanks of the 353 team and our nominated charities. All you need to pay for is fuel, food and beverage.
The legals – Please check that you are covered to complete the event. This is not a rally as that would invalidate your insurance. It's actually a treasure hunt or leisure drive. There is no competitive element other than trying to be the closest to reach 353 miles covered during the day. We hope that you can either join us or pass this to friends and colleagues who might like to take part.
Please let us know that you are supporting us by emailing the following details to info@353.org.uk
Name of Driver:
Names and number of guests:
Name for sponsorship of the Rockingham 353 Miles:
Details of car / Bike / Truck / Reliant:
Please note: All drivers and entrants must have valid insurance covering them against liability for both personal injury and damage to the property of third parties on the public road sections of the Run, in accordance with the Road Traffic Act.