**NEWS FLASH** Enter your team for Rugby4Heroes 10s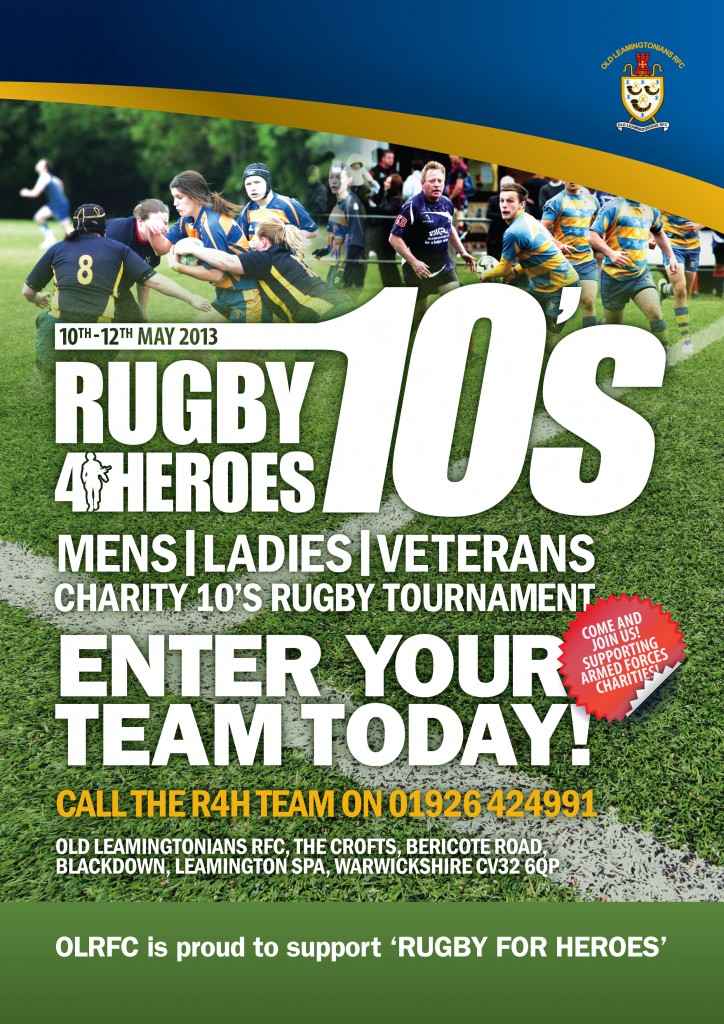 We still have one U35 team slots available!
We also looking for Under 15 Touch teams to play in a mini tournament on the Sunday (12th May).
If you are are a touring team or rugby club looking to end the season on a high, please contact Mike Vallance on 07545 602029 or on trekmonkey46@aol.com if you would like to discuss registering your team.