Enter a Team
Entries for Rugby4Heroes 2018 Charity Rugby 10s festival are now open.
If you want to register your Senior Mens and Ladies rugby team for 2018, please email Mike Vallance on hello.rugby4heroes@gmail.com  stating your team name, email address and contact telephone number. We will then email you all the essential info you need! This year we are hosting Mens Elite 7s, Mens and Ladies Social 10s, and Veterans 10s on Saturday 12th May 2018 .
A reminder – if you register before 28th February 2018, its only £100 + Vat  for a squad of 20 players and that gets you a festival pass for the whole weekend for each registered player! After 1st March, its £150 + Vat per squad of 20 players.
U6/7/8/9/10 Mini teams can also register for our Mini tournament on Sunday 13th May 2018 via emailing hello.rugby4heroes@gmail.com and Henry Rivera, R4H Mini Festival Organiser ! Enter now before the competition fills up and see below for more details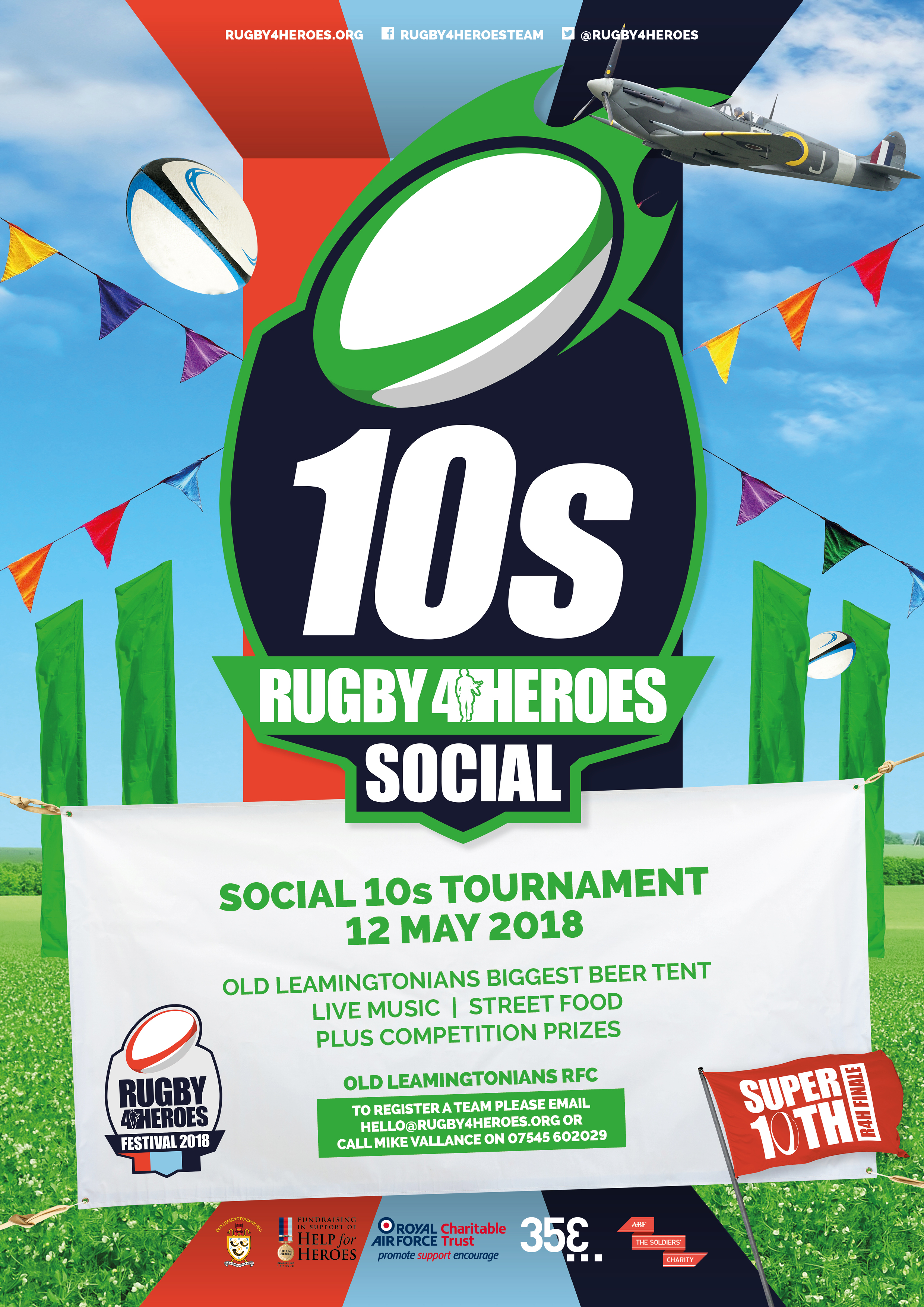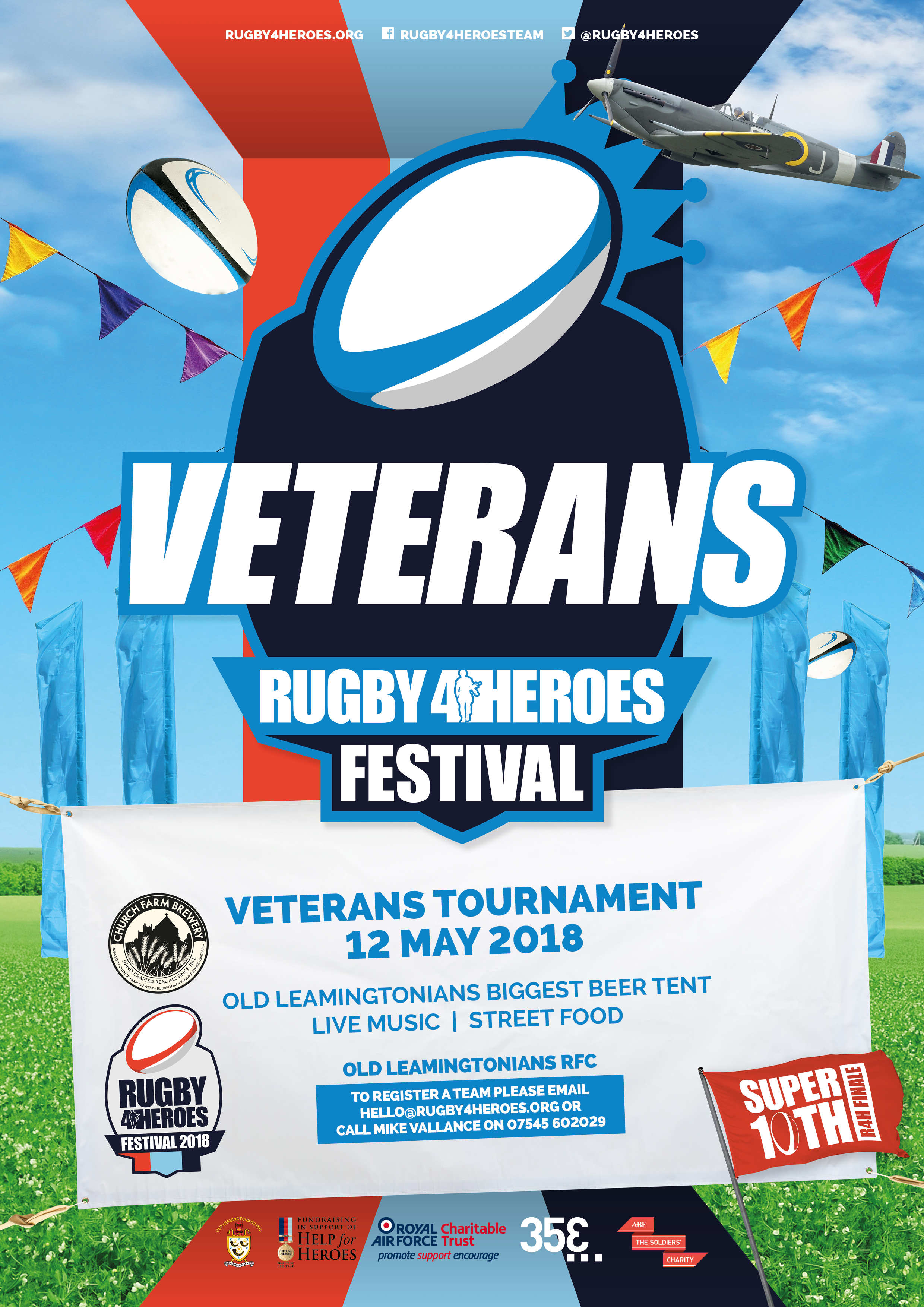 Rugby4Heroes 2018 Minis Festival Sunday 13th May 2018
This Minis Festival is open to U6s, U7s, U8s, U9s and U10s
For the U6s the festival is more about fun games with a strong rugby theme, the purpose is to have the kids playing a bit of rugby but most importantly having lots of fun. There will be the opportunity for them to have a game of tag or two, as a safe and enjoyable introduction to next season. The maximum playing/activity time will be less than 60minutes in alignment to RFU guidelines.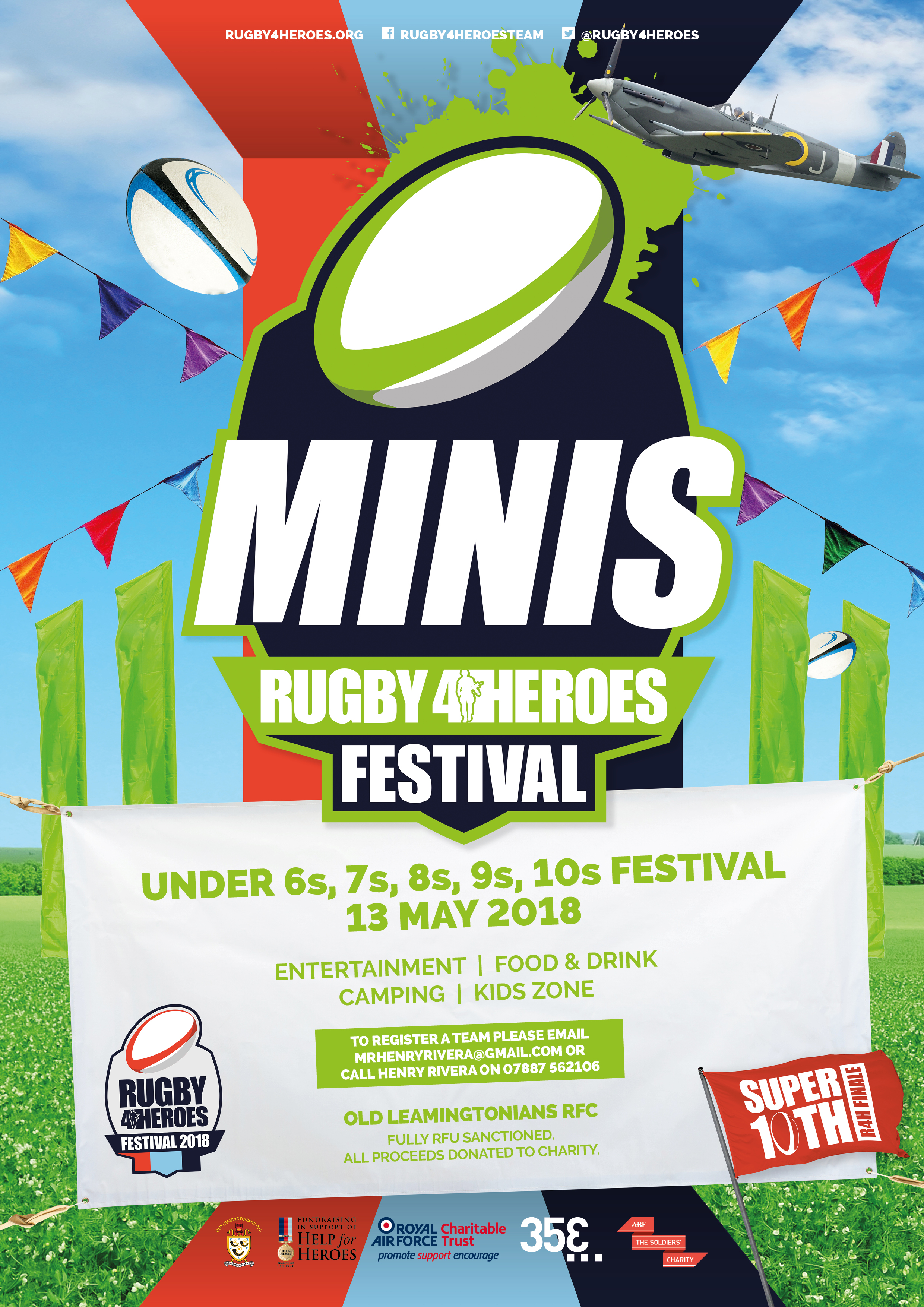 For the U7s and U8s, age grade TAG rules will apply. The focus is to encourage the kids to fine tune their ball handling, running and wider support skills.
For the U9s and U10s, age grade rules apply with the modification that it is TOUCH RUGBY. This has proven to really help players become more aware of other vital skills required for their next season. It is a fast paced game that really reminds the players of the need to support each other, to think and to sharpen their basic ball handling skills. Introducing a touch festival at the stage in the season has had very surprising and positive results.
Each club is requested to provide at least one referee. Where a potential referee is a little uncertain, they can be given the option to 'give it a go'. They will be supported by qualified referees and it is the spirit of the festival to ensure that players, parents and coaches have a great experience.
Each age group will operate 3 pools of 5, with certificates and medals being handed out in a special closing ceremony. This is in addition to what every player wants more than anything, free match food!
We will have premiership players from Wasps and Worcester Warriors also in attendance and our M&J Chairman will be bringing them round so all clubs get photo opportunities.
All coaches are reminded that the festival is a celebration of minis rugby, and the RFU core values, Teamwork, Respect, Enjoyment, Discipline and Sportsmanship, but also in support of our Heroes in need of help. Heroes that have given their lives to preserving our way of life and the freedom and safety that allows us to enjoy the sport of rugby. So we urge each club to share the messages of hope and support that this festival endeavours to deliver.
Please note that the Rugby4Heroes Festival is a weekend long event filled with numerous activities for young and not so young, Saturday is packed with adult rugby followed by Sunday's Minis Festival.
For those with a real sense of adventure and keen to make the most of all the entertainment, we also have family friendly camping on the Saturday night, with full facilities available such as showers and toilets.
For the less adventurous we even have Glamping, with pre-pitched luxury tents with beds settees! All under the watchful eye of our 24hr on-site security.
1If there are any queries regarding the festival please contact Henry Rivera on 07887 562106 or email: henry@ukspirit.co.uk