Social 10s (Men's & Ladies)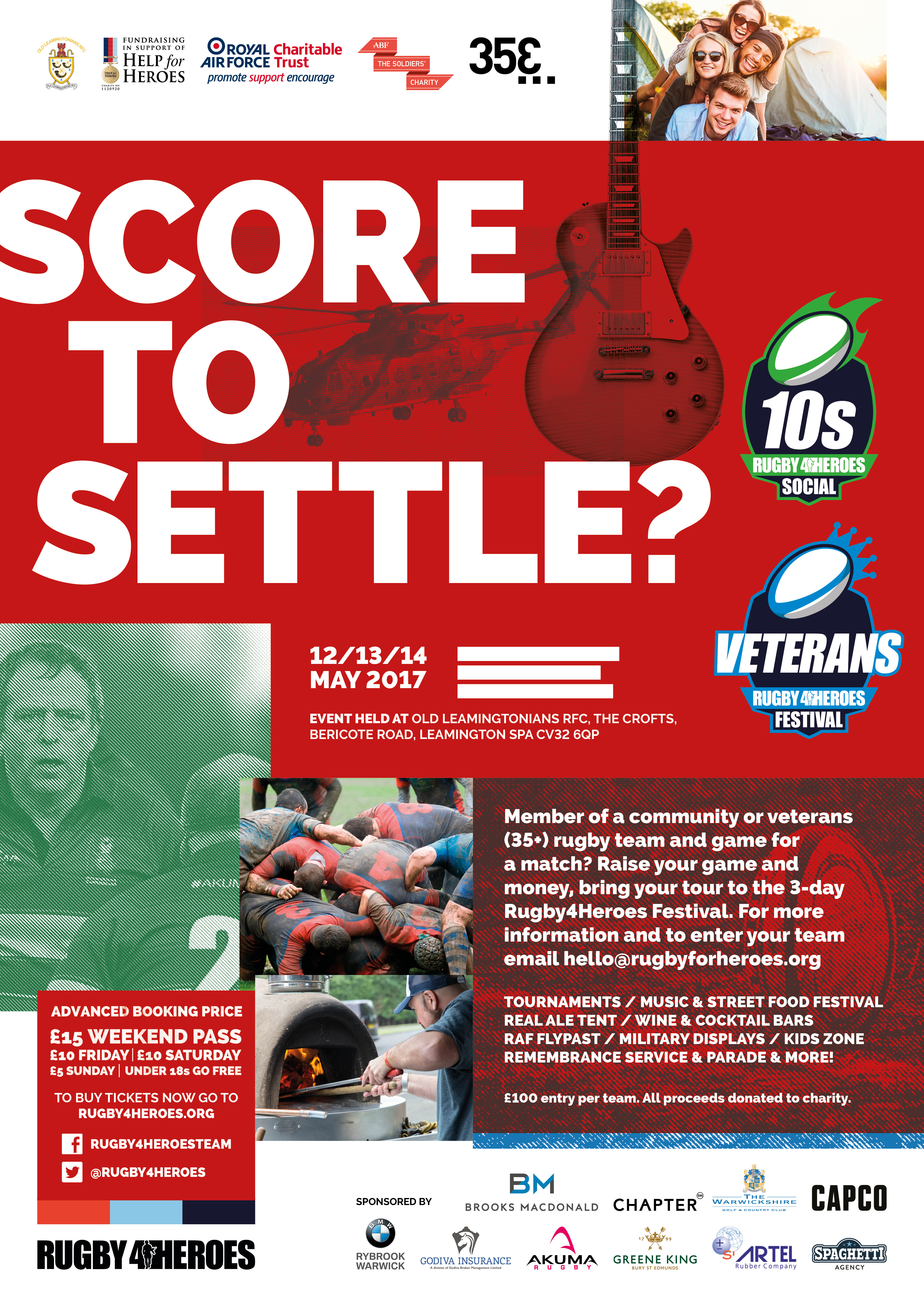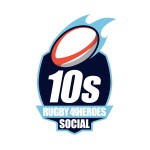 Rugby4Heroes 2017 Mens & Ladies Tournament Rules Saturday 13th May
All Mens and Ladies U35 Teams must report to the Clubhouse by 9.15am on the day of the Tournament. 
Please contact Mike Vallance, OLRFC, RUGBY4HEROES Event Project Manager 07545 602029 should you have any queries on the day 
Squad Sheets must be given to the Tournament Organisers when the Teams report in along with the £100/£150 per team entry fee (preferably paid in advance – cheques made payable to OLRFC please). 
A Team Manager must be named on the Squad Sheet – that person will represent the Team during the Tournament and be available to the organisers as required.
A team will consist of 10 players and 10 substitutes. Up to 5 substitutes may be used in any match. Once a player is substituted he/he may not return to the match.
Matches start at 10:00am on Saturday – this is subject to change on the day. The Veterans tournament starts at 1.45pm on the day.
Unless the Tournament Organiser believes that there is sufficient reason – any team more than 10 minutes late for the announced kick-off time will forfeit the match to the opposing team – who will be awarded a 10-0 win.
The rules of the RFU will be adhered to unless stated below.
The duration of each match will be a maximum of 14 minutes with a 2 minute break for half-time. 
The Finals of the Cup and the Plate competitions will be 20 minutes with a 2 minute break for half-time.
Scrums will consist of five players – Front Row and Second Row.
The ball is deemed to be in the scrum whilst in the control of either Second Row. The opposing scrum-half may advance beyond the tunnel whilst the ball is in the scrum as per normal IRB rules.
Any player receiving a 'Red Card' and consequently sent off will take no further part in the Tournament.
Minimum of 2 players, maximum of 5 players per team in a lineout.
For Group games, 3 points will be awarded for a win, 2 point for a draw and 1 for a loss. In the event of equal Group points, positions will be decided by points difference (points actually scored less points against), followed by tries scored, Conversions, penalties or Drop Goals.
In the event of any semi-final or final being level on scores at full-time, the teams will change ends and continue to play on until one team scores and thereby wins the match. Until a team scores, ends will be changed every 10 minutes.
In the event of a dispute the Tournament Organiser James Clarke will be the final judge.
A size 5 Rugby Ball is to be used.